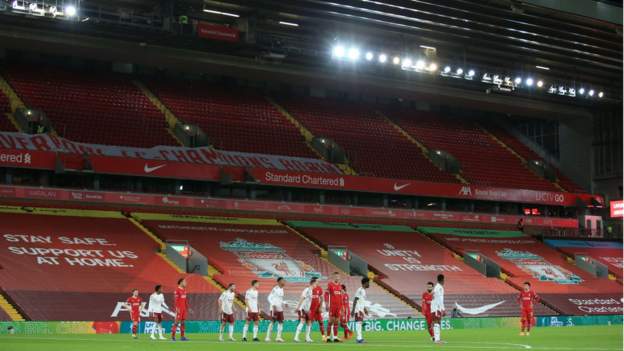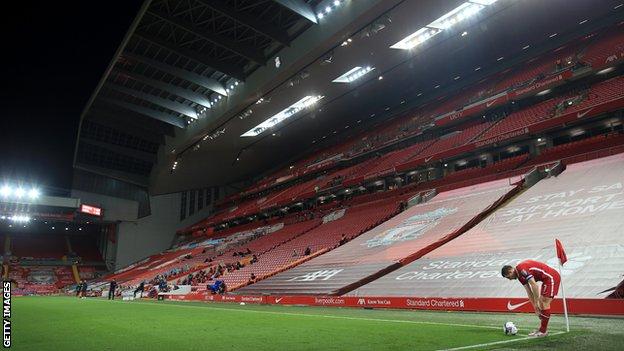 Peter Moore, the former Liverpool chief executive, says the government's handling of fans' return to stadiums "poses an existential threat" to the English pyramid.
Clubs in the top six tiers of the English game must play behind-closed-doors until further notice.
In September, Prime Minister Boris Johnson announced that plans to allow fans to return to sport from 1 October would not go ahead.
It is now feared stadiums could remain closed for six months.
But while the government has said it will step in to help out the clubs in the three National League divisions, it is looking to the Premier League to provide the £250m it is estimated will be required to keep the 72 Football League clubs afloat.
On Friday, the Premier League announced games not selected for broadcast in October will be available to fans on a pay-per-view
…
Read More
The Law Society of Manitoba has been ordered to investigate a professional misconduct complaint against Winnipeg lawyer Jay Prober for comments he made about women who allege they were sexually assaulted by Peter Nygard.
The law society initially dismissed the complaint because the complainant, Ottawa human rights lawyer Richard Warman, had no connection to the case.
Warman filed a complaint in June after reading a CBC News article which quoted Prober as saying a woman who accused his client, Peter Nygard, of rape was "a purported actress who is now playing another role" and had "jumped on the perceived money train." 
Prober called another alleged sex assault victim "probably another complainant who has been paid for false evidence."
Warman appealed the decision to dismiss his complaint, and the Manitoba law society's complaints review commissioner ordered the investigation.
"They had not bothered to conduct even the least investigation into it," Warman 
…
Read More
Reality constantly reminds us that the biggest risk the pandemic poses is to those who think it is less than it seems. From the White House to the safe house, this is a virus that locks on to system weakness and exploits individual arrogance.
The US presidential race is paralysed because one of the candidates believed he had the power to wish it away and let freedom reign, while countries like Sweden that chose to let it run are paying a higher economic cost than those whose governments swung into action.
Closer to home, Victorians have been living the repercussions of the previously unchallenged orthodoxies that you can outsource public safety and transform the care for our oldest and most vulnerable from a public service into a market.
It's as if the virus is engaging in a real-time critique of the free market ideology that decrees big government is
…
Read More
What business axiom or management principle have you discovered to help you live better, work smarter, or to understand organizations in a way that is unique, funny or provides that rare but special "ah ha" moment?
An example of a well known business axiom is the famous "Peter Principle" (1) that states: "People rise to their level of incompetence." Explaining how incompetent people can achieve executive and high level political positions without any management or leadership skills provides some understanding to why so many businesses and governments may fail. There are many corollaries to this intriguing concept that may explain government and business poor performance. Perhaps major decisions also rise to their level of incompetence. That is, the more critical a decision, the more probable is that it will be taken away from the people with expertise and be decided either in a steering committee (to avoid any accountability) or … Read More