The British government is willing to do "whatever it takes" to prevent migrants and asylum seekers from being able to cross the Channel and successfully reach the country's shores, Dan O'Mahoney, who leads the Home Office's efforts to deter irregular crossings to the U.K., has suggested.
In a tweet on Sunday, O'Mahoney, who was appointed "clandestine channel threat commander" by Home Secretary Priti Patel in August, said: "I'll do whatever it takes to stop these crossings. I am targeting every step of the journey to end the viability of the small boats route."
O'Mahoney's vow came as The Telegraph reported on a
…
Read More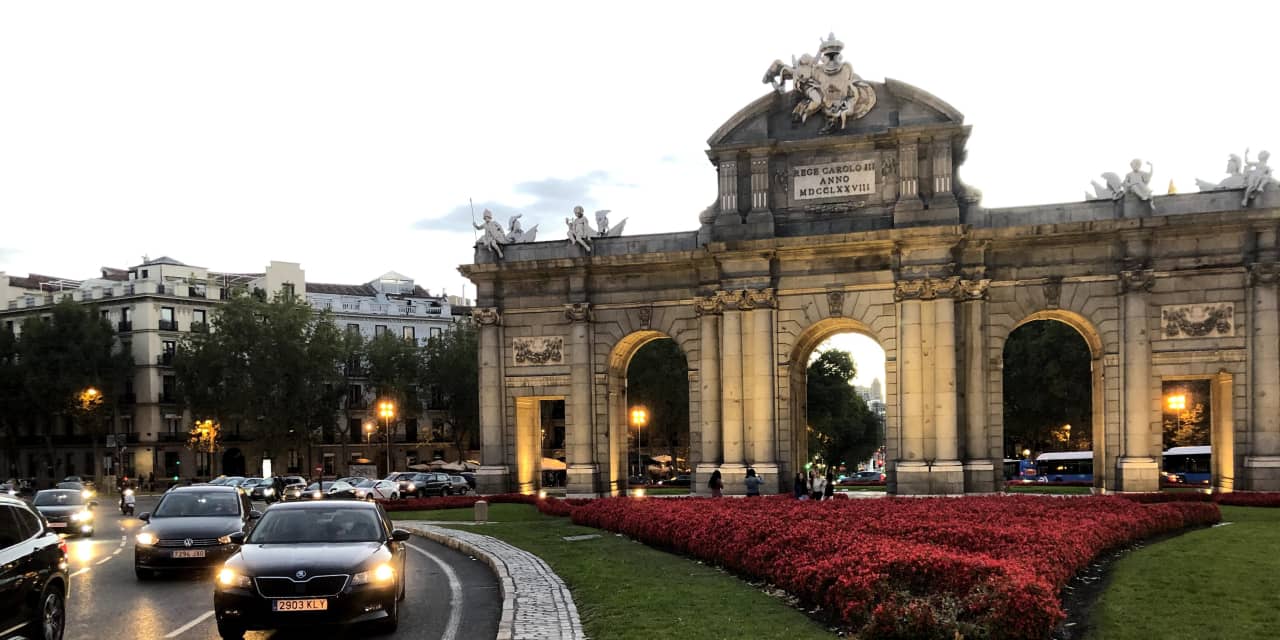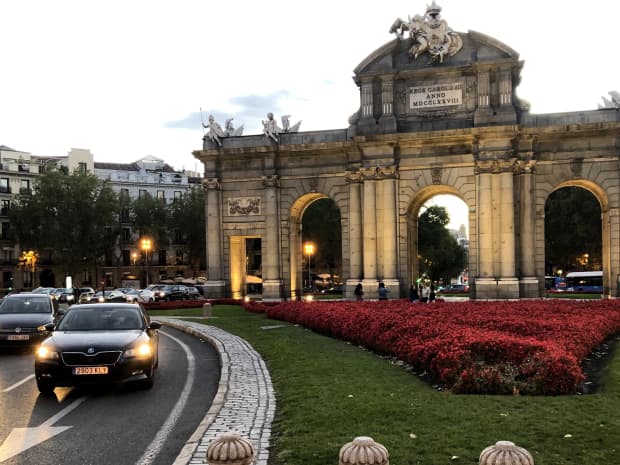 Just hours ahead of the start of a long holiday weekend, the Spanish government put the Madrid region under a state of emergency on Friday, determined to stop an exodus of potentially infected residents.
In past years, Monday's Hispanic Day holiday would have seen Spaniards clog highways and trains to reach their beach and countryside second homes. But surging coronavirus cases in the Madrid region, one of the worst infected in Spain, had the government scrambling to curtail those plans.
Prime Minister Pedro Sánchez's leftist coalition government and Madrid's right-wing premier Isabel Díaz Ayuso have been at loggerheads for weeks over how to combat the region's climbing cases.
A week ago, fresh restrictions were ordered by the central government for all areas of Spain that met certain criteria, which included Madrid. The rules limit residents to their region or municipality, except
…
Read More
"What we need to fight is Islamist separatism," Macron said, in a speech delivered in the northwestern Paris suburb of Les Mureaux. "It's a conscious, theorized, politico-religious project that materializes through repeated deviations from the values of the republic and which often result in the creation of a counter-society."
Motivated in part by a string of deadly terrorism attacks — some perpetrated by French Muslims against their fellow citizens — Macron has talked for several years about his desire to encourage the integration and prevent the radicalization of those who practice Islam in France.
But his Friday speech went further than previous statements in its critique of France's largest minority community. Under fire by the political right for being soft on crime, he called Islam "a religion that is in crisis all over the world" whose problems stemmed from a "very strong hardening" of positions among Muslims.
…
Read More
Emmanuel Macron has announced a law against religious "separatism" aimed at freeing Islam in France from "foreign influences".


© Provided by The Guardian
Photograph: Reuters


In a long-awaited declaration, the French president outlined new measures to "defend the republic and its values and ensure it respects its promises of equality and emancipation".
The measures to combat "radical Islamism" and terrorism suggested a carrot-and-stick approach: local officials will be given extra legal powers to combat extremism while money will be invested in education – particularly of Islamic culture and civilisation – and to deal with other social problems including housing and poverty.
"Our challenge is to fight against those who go off the rails in the name of religion … while protecting those who believe in Islam and are full citizens of the republic," Macron said.
His speech on Friday was a broad outline of the measures to come, which he
…
Read More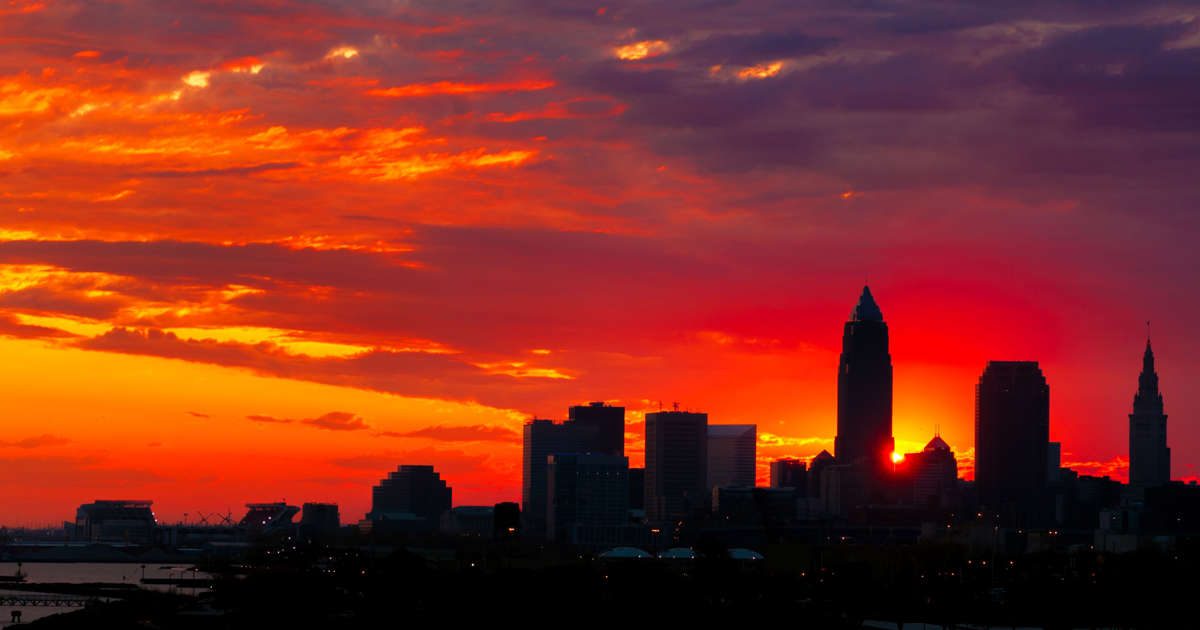 MIDDLEBURG HEIGHTS, Ohio — City officials are considering an ordinance that would require specific safety measures and restrictions for Middleburg Heights hotels and motels.
The draft proposal was introduced at the Sept. 22 City Council meeting and immediately referred to the Safety Committee for further discussion.
According to the legislation, a new chapter would be created in the city's codified ordinances "to mandate hotels and motels implement security measures for the safety of their clientele and for the health, safety and welfare of all residents and businesses … and to prevent criminal conduct and nuisances."
The location will be considered a nuisance if it fails to comply with federal, state or city codes; has numerous drug- or alcohol-related arrests; has incidents of prostitution or sex slave-related arrests; or has "excessive" calls for service.
A call for service is defined as Middleburg Heights police officers being directed or dispatched to
…
Read More
The Senate passed a temporary spending bill to prevent a shutdown before the end of the month and keep the government running into December. 
Once President Donald Trump signs the legislation into law, it will avoid a federal funding lapse during a pandemic and weeks before the 2020 election. 
Congress has turned its attention to an elusive fifth coronavirus stimulus plan and the fight over whether to confirm Judge Amy Coney Barrett to the Supreme Court before the Nov. 3 election. 


© Provided by CNBC
US Senate Majority Leader Mitch McConnell (R-KY) speaks at a press conference at the US Capitol on September 22, 2020 in Washington, DC, as McConnell said in a statement that the Senate would take up President Donald Trumps nominee for the Supreme Court following the death of Justice Ruth Bader Ginsburg.


The Senate passed a bill Wednesday to fund the government into December and prevent
…
Read More
The US Senate passed a budget bill Wednesday that avoids an imminent government shutdown and extends funding weeks beyond the November 3 presidential election, after Democrats reached a deal with the White House and Republicans.
The bipartisan text, which easily cleared the Senate 84 votes to 10 a week after it passed the House of Representatives, now goes to the White House.
President Donald Trump would need to sign the stop-gap measure by 11:59 pm Wednesday to avoid a partial government shutdown, as fiscal year 2021 technically begins on October 1.
The short-term legislation would keep government federal agencies operating at current funding levels until December 11, easing pressure on Congress — and presidential candidates Trump and Democrat Joe Biden — to address the issue during a heated election.
The measure adds nearly $8 billion in desperately needed nutrition assistance for children and families, and extends funding for community health
…
Read More
HOBOKEN, NJ — After being awarded $521,000 in federal CARES Act funding in August to help residents with eviction, Hoboken found out it was awarded more money last week.
The city will get $591,382, part of just under $2 billion in funds administered through HUD. The money was announced by HUD Secretary Ben Carson last week.
To date, HUD has provided nearly $5 billion in CDBG funding nationwide to help communities combat the coronavirus and alleviate economic hardship.
Get help paying your bills in Hoboken
The last grant was made available to Hoboken residents who found it difficult to pay rent after March 1. Applicants must fall within income limits and not have other resources or savings that can help.
The state and federal government also offer various ways to get government help with rent, energy bills, unemployment, or childcare.
The Waterfront Project, the tenant advocate at Hoboken City Hall,
…
Read More
Go to top