U.S. Army leadership responsible for any National Guard deployment in the capital region denied any special preparations were underway ahead of the Nov. 3 presidential election but asserted the Guard would be ready if needed.
"If we're called upon, we will act in support of that, to protect federal property and support law enforcement," Army Secretary Ryan McCarthy said when asked about D.C. National Guard deployment if civil unrest occurs surrounding the Nov. 3 presidential election.
"We support law enforcement," he added at a Pentagon briefing Tuesday. "We don't police American streets."
Army chief Gen. James McConville clarified that no specific direction has been made to prepare Army military police ahead of the November election.
"There's been no planning guidance given out from the Department of the Army directing any military police units to begin training for any situation," he said.
The D.C. National Guard was criticized after it was
…
Read More
After lawyers requested an apology and financial reparations for a survivor of the 1963 Birmingham church bombing, Alabama's governor has somewhat obliged: offering a formal apology, while proposing further discussions as the woman seeks restitution.


© Jay Reeves/AP
Sarah Collins Rudolph sits with her husband, George Rudolph. Earlier this month, Collins Rudolph's legal team requested a formal apology and restitution for the 1963 Birmingham church bombing.


Sarah Collins Rudolph's lawyers pressed Gov. Kay Ivey earlier this month to offer her a formal apology and restitution for the losses Collins Rudolph suffered as a result of the 16th Street Baptist Church bombing, including the loss of her sister and her vision in one eye.
Wednesday, Ivey responded, calling the bombing on September 15, 1963, "one of the darkest days in Alabama's history."
"Thankfully, the violence that unfolded on that fateful Sunday morning — and other incidents during this difficult chapter
…
Read More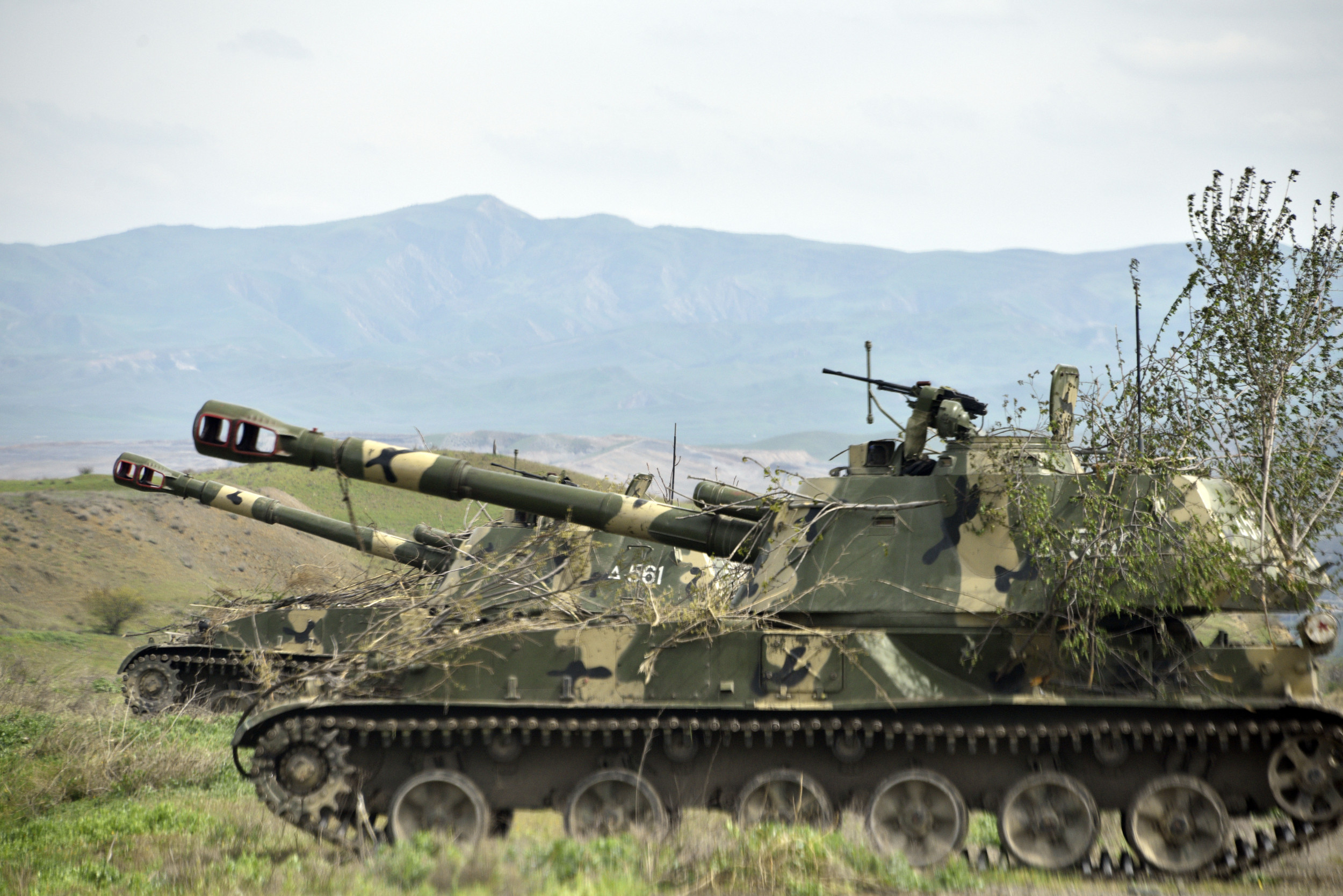 Armenia has declared martial law and total military mobilization following reignited clashes with Azerbaijani forces over the disputed Nagorno–Karabakh region. Armenia has accused neighboring Azerbaijan of carrying out air and artillery attacks on Nagorno-Karabakh, a disputed territory recognized as part of Azerbaijan but controlled by ethnic Armenians.
The area in south-eastern Europe has been the subject of conflict for decades between the two countries, which were both part of the Soviet Union until the bloc's collapse in 1991.
Armenia's Defense Ministry said it downed two Azerbaijani helicopters, with Azerbaijan accusing Armenia's army of attacking civilians and warning that Armenia is "preparing for a new act of aggression and war."
On Sunday, Armenian Prime Minister Nikol Pashinyan confirmed that martial law has been declared in the country and urged those in the Nagorno–Karabakh region to seek refuge in shelters, Reuters reported.
Newsweek subscription offers >
"I urge
…
Read More