Now that Donald Trump exited from Walter Reed Hospital and the vice presidential debate aired, let's turn to an apolitical analyst to understand what's happening. Vaclav Smil, 76, native of communist Czechoslovakia and former University of Manitoba professor for four decades, has written 39 books on energy, technology and demography. "Nobody," says Bill Gates, who has read every book, "sees the big picture with as wide an aperture as Vaclav Smil."
What Smil sees now, he writes in a characteristically terse IEEE Spectrum essay, he finds puzzling. The COVID-19 death rate per million is about one-fifth that of the 1957-58 Asian flu and one-third that of the 1968-70 Hong Kong flu. Yet these earlier pandemics had only "evanescent economic consequences" and did not "leave any deep, traumatic traces in memories" of the 350 million people who, like Smil (and me), were 10 or older during both. "Countries did not resort
…
Read More
In between Donald Trump's exit from Walter Reed National Military Medical Center and the vice-presidential debate, let's turn to an apolitical analyst to understand what's happening. Vaclav Smil, 76, native of communist Czechoslovakia, University of Manitoba professor for four decades, has written 39 books on energy, technology, and demography. "Nobody," says Bill Gates, who has read every one, "sees the big picture with as wide an aperture as Vaclav Smil."
What he sees now, he writes in a characteristically terse IEEE Spectrum essay, he finds puzzling. The COVID-19 death rate per million is about one-fifth that of the 1957-58 Asian flu and one-third of the 1968-70 Hong Kong flu. Yet these earlier pandemics had only "evanescent economic consequences" and did not "leave any deep traumatic traces in memories" of the 350 million people who, like Smil (and me), were 10 or older during both. "Countries did not resort to any
…
Read More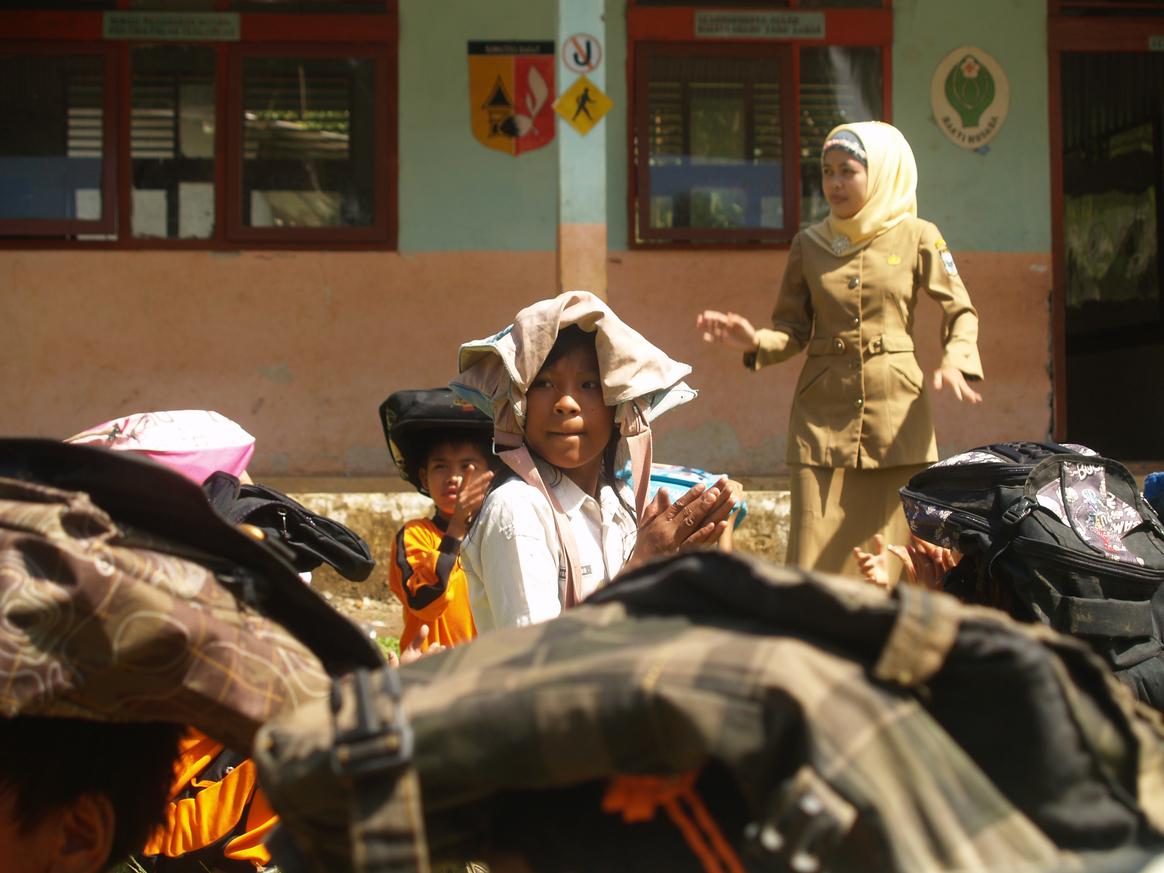 Students of an elementary school doing earthquake simulation in West Sumatra, Indonesia (2012).
By Jason von Meding and Ksenia Chmutina​
Some scholars argue that "natural disaster" is simply a term of convenience and that the public readily understands that disasters originate from the structures of society. But public discourses—often centered around particular hazard or event-focused narratives of destruction—seem to suggest otherwise.
A lack of understanding about how risk is created isn't surprising when blame is continually attributed to nature. By naturalizing disaster in discourse, efforts to address unequal impacts are stripped of political power and the focus often shifts to taming nature.
As disaster researchers, we were concerned about the lack of data to demonstrate the tangible impacts of the disaster language that we use and, more broadly, of this "natural" framing. Our current research works to change this and enable dialogue with critics who argue that pushing back on
…
Read More
In between Donald Trump's exit from Walter Reed Hospital and the vice-presidential debate, let's turn to an apolitical analyst to understand what's happening. Vaclav Smil, 76, native of in Communist Czechoslovakia, University of Manitoba professor for four decades, has written 39 books on energy, technology and demography. "Nobody," says Bill Gates, who has read every one, "sees the big picture with as wide an aperture as Vaclav Smil."
What he sees now, he writes in a characteristically terse IEEE Spectrum essay, he finds puzzling. The COVID-19 death rate per million is about one-fifth that of the 1957-58 Asian flu and one-third of the 1968-70 Hong Kong flu. Yet these earlier pandemics had only "evanescent economic consequences" and did not "leave any deep traumatic traces in memories" of the 350 million people who, like Smil (and me), were 10 or older during both. "Countries did not resort to any mass-scale economic
…
Read More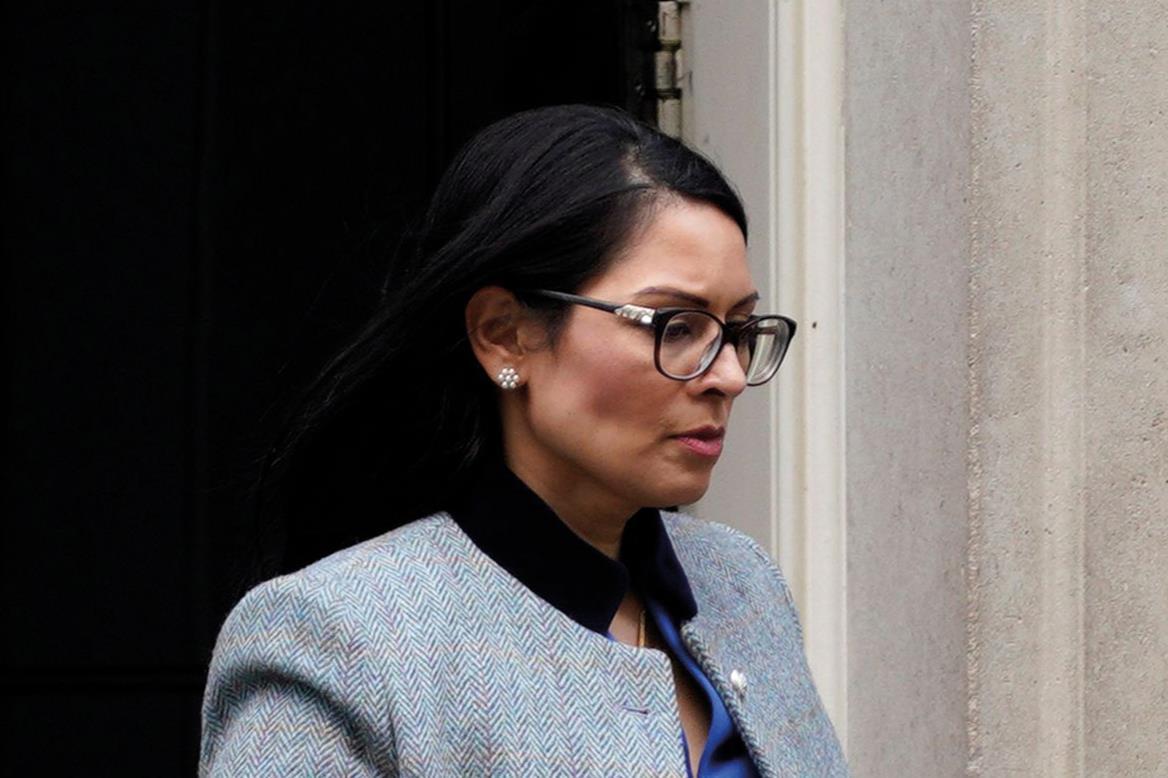 Lawyers are at risk of physical attack if politicians continue to 'sling insults' at them, the Law Society has warned, in response to the home secretary's comments about 'do-gooders' and 'lefty lawyers'.
President of the Law Society Simon Davis said: 'The fact that a lawyer represents an asylum seeker does not make them a "lefty lawyer". It simply makes them a lawyer.
'Slinging insults at lawyers undermines the rule of law in an area where views are already hotly held on all sides and risks leading not just to verbal abuse but to lawyers being physically attacked for doing their job.'
Speaking at the Conservative party conference, Priti Patel lashed out at 'the traffickers, the do-gooders, the lefty lawyers, the Labour Party' who are 'defending the broken [asylum] system'.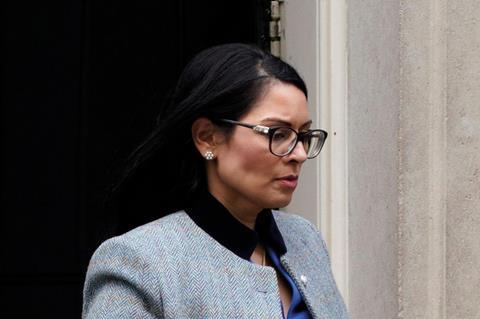 In her virtual address, Patel promised the 'biggest overhaul of our asylum system in decades' and said she would bring in
…
Read More
Good morning. Brexit was supposed to be about parliament "taking back control" but one of the extraordinary ironies of 2020 is that Britain's departure from the European Union has coincided with the government implementing the most draconian restrictions on ordinary life seen in peacetime – mostly with MPs having no say over the process at all. The key lockdown measures have become law as regulations passed under emergency powers, Because of the way such secondary legislation is scrutinised, MPs have not had the chance to vote before the laws take effect, the few votes that have taken place have been retrospective (after the laws are already in place) and mostly the regulations have not been subject to votes or debates at all.
Now many MPs have had enough. There will be a debate tonight on extending the powers in the Coronavirus Act and many amendments have been tabled saying MPs
…
Read More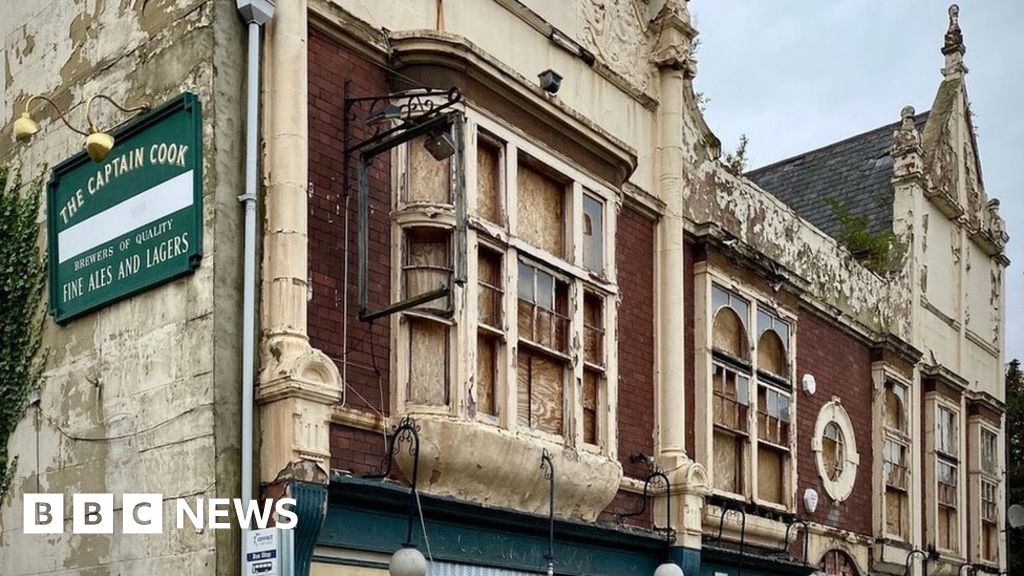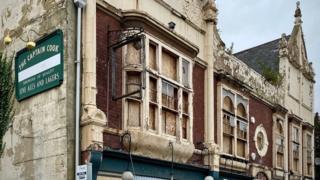 A circus theatre and a pub featured in Auf Wiedersehen Pet are among the country's most endangered buildings, the Victorian Society has said.
The society has listed 10 Victorian and Edwardian buildings in England or Wales it deemed to be of national importance but at serious risk of being lost.
A church, hospital, police station and brewery have also been included.
Society president Griff Rhys Jones said the annually-updated list was "both upsetting and enlightening".
"Many of our Victorian gems have a depressing recent story," he said.
"Often buildings are neglected until they have reached a complete state of dereliction."
The 10 endangered buildings are:
Samaritan Hospital for Women, Marylebone, London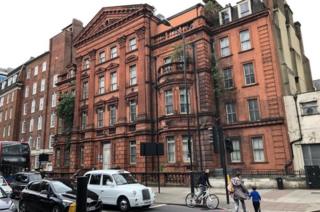 The hospital opened in 1889 and was built specifically
…
Read More
(Bloomberg) — Germany proposed watering-down the conditions tying European Union funding to respect for the rule of law in what's widely seen as a bid to reach a compromise to unlock the bloc's landmark 750 billion-euro ($875 million) coronavirus recovery fund.


© Photographer: Stringer/Getty Images Europe
LEDNICE, CZECH REPUBLIC – JUNE 11: Hungarian Prime Minister Viktor Orban wearing facemask pose for photographers during for the Visegrad Group (V4) summit at Lednice Chateau on June 11, 2020 in Lednice, Czech Republic. The Visegrad Group (V4), which includes the Czech Republic, Hungary, Poland and Slovakia, met for the first time since the coronavirus outbreak caused many countries across Europe to close their borders and restrict international travel. (Photo by Gabriel Kuchta/Getty Images)


Germany, which holds the rotating presidency of the EU, proposed a mechanism that could suspend payments to member states that are in breach of democratic values while making it harder
…
Read More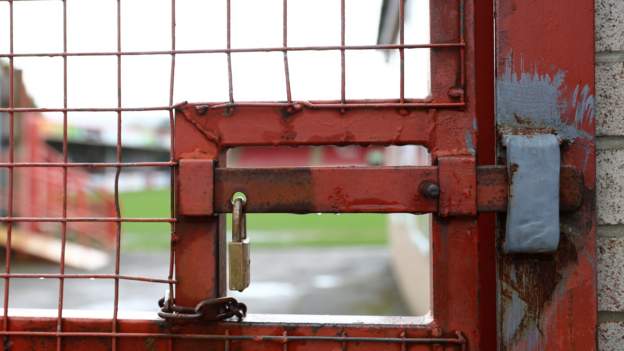 Football is now at risk of "the collapse of the national league structure that we have known for over 100 years", the government has been warned.
A group of prominent figures has written a joint letter urging ministers to help with a coronavirus crisis rescue package.
Signatories include former Football Association chairmen Greg Dyke and Lord Triesman, Sunderland shareholder Charlie Methven and broadcaster Robbie Savage.
They say many EFL and National League clubs are now preparing to "cease playing… and put their business into administration".
"We would ask that the government now make clear what financial support it's prepared to give before it is too late," the group writes.
"In order for clubs to sustain themselves over the winter and keep playing, they would need to be compensated for the loss of match ticket sales.
"There
…
Read More
According to Gardner, our misjudgments originally stem from the fact that our brains have evolved to deal, very effectively, with the sort of immediate risks that we have historically encountered as a species, say as hunter-gatherers in the African savannah. But it is this same evolution that makes our brains singularly ill-adapted to the complexities of the modern 21st Century urban jungle and causes us to make egregious mistakes.
At the heart of Gardner's explanation lies the idea that we have two different internal systems to react to events: roughly summarised as 'head' and 'gut'. 'Head', a rational, reflective, but also slow-acting system, is often overridden by 'gut', a more intuitive, fast-acting system, which bases its recommendations on factors such as precedent and recency. For example, in the case of stressful situations, 'head' barely gets a say, and if so, then often too late.
Historically, 'gut' has served us very … Read More
Go to top