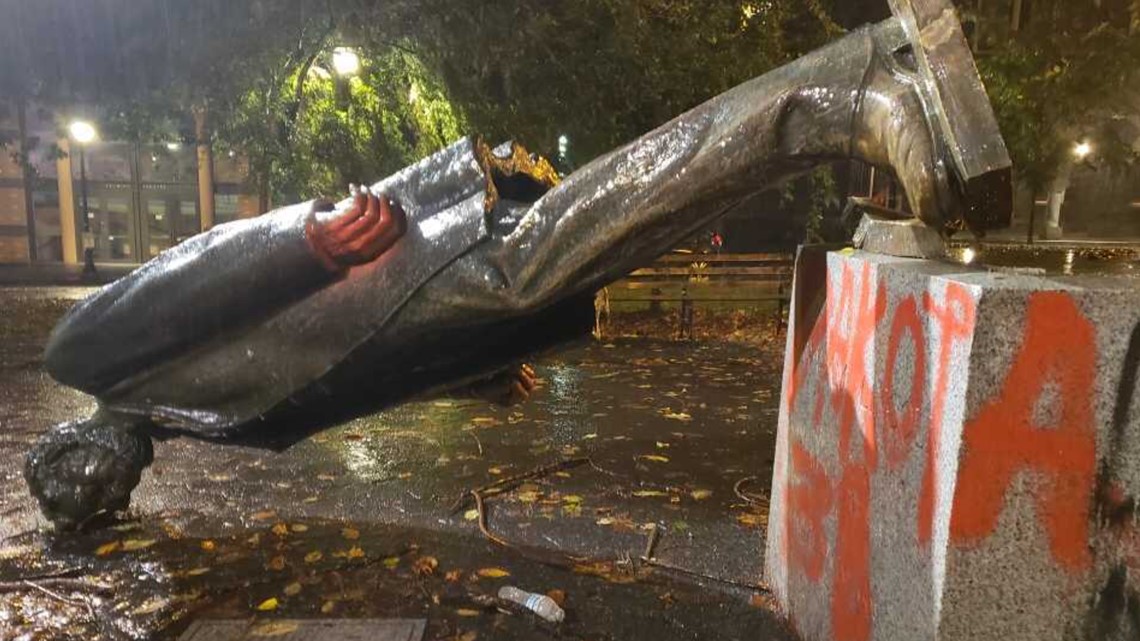 A social media post announcing the event called for an end of colonialism and the abolishment of police.
PORTLAND, Ore. — Police declared a riot in downtown Portland on Sunday night after a large group of about 300 people marched through the South Park Blocks, toppling statues of Abraham Lincoln and Theodore Roosevelt and breaking windows.
The group also broke windows and threw flares into the Oregon Historical Society. Someone stole an Afro-American Heritage Bicentennial Commemorative Quilt, which was made by 15 local Black women ahead of the bicentennial and was on display inside the museum. Officers found the quilt blocks away, soaking wet with a small tear.
…
Read More