When a British woman declared she had been "raped by the state" after having a child with an undercover officer hiding behind a false identity, it should have been a national scandal, a catalyst for an urgent reckoning. She was one of a dozen women who had sexual relationships with men who pretended to be their companions and allies in order to spy on their political activities. They courageously fought for justice, yet last night parliament passed a bill making it legal for undercover MI5 agents and police officers to commit crimes – including sexual assault, torture and murder – if this prevents a more serious crime or threat to national security. Only 19 Labour MPs voted against the bill, defying Keir Starmer's instruction to abstain.


© Provided by The Guardian
Photograph: Mark Thomas/Alamy Stock Photo


Very few would dispute the need for undercover informants to break the law in
…
Read More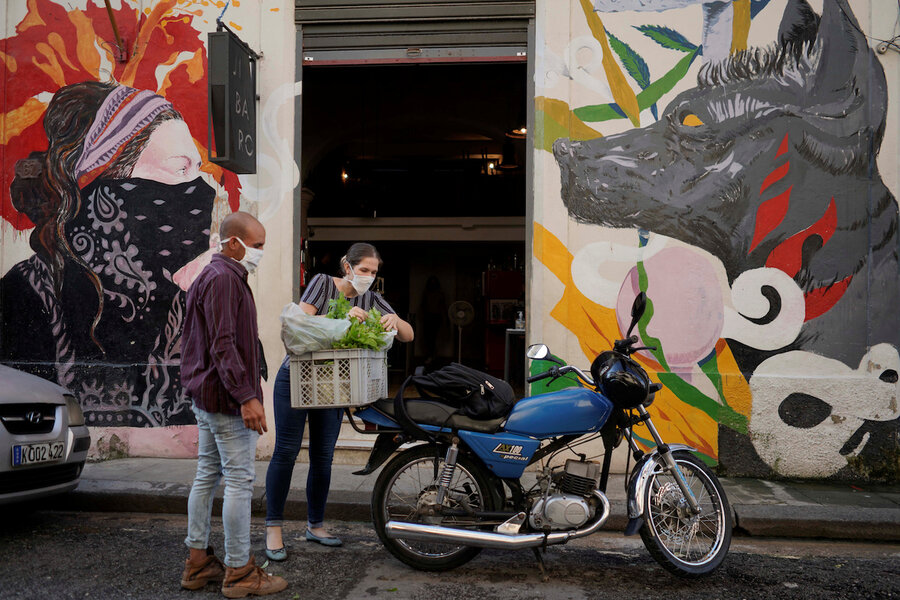 Havana
From a restaurant offering take out to a cosmetics company delivering home-made products by bicycle, Cuba's entrepreneurs – no strangers to hardship – are coping with the coronavirus shutdown in innovative ways.
Except for a few offshore resorts, Cuba's Communist government has kept its borders shut for seven months to curb the spread of infection and recently placed the capital Havana in lockdown for a second time due to a local surge.
The drastic action has limited deaths from COVID-19 to just 122 on the island of 11 million people, but has all but shut down the vital tourist industry – adding to economic woes from decades-old U.S. sanctions tightened by President Donald Trump.
In Havana's colonial district, mixing restored historic buildings and urban decay, the once-thronging streets are empty of tourists, and scrawled "closed" signs are on the doors of many shops.
From the outside, David Roque and
…
Read More
WASHINGTON — The Trump administration is targeting the son-in-law of retired Cuban leader Raul Castro with sanctions as it steps up its campaign against the communist island's government ahead of the U.S. presidential election in November.
The departments of State and Treasury announced Wednesday that Luis Alberto Rodríguez López-Calleja, the husband of Castro's daughter, Deborah, had been added to the U.S. list of "specially designated nationals and blocked persons." The agencies accused him of helping to fund human rights abuses and working in concert with Venzuela to suppress Cubans' freedoms.
López-Calleja is the head of the Cuban military's financial arm, known as GAESA, which controls state-owned businesses including hotels, factories, stores and an airline. The move freezes any assets he may have in U.S. jurisdictions and bars Americans from doing business with him.
"The revenue generated from the economic activities of GAESA is used to oppress the Cuban people and
…
Read More
(Bloomberg) — The U.S. imposed sanctions on Semiconductor Manufacturing International Corp., the Financial Times reported, amid escalating tensions with China over intellectual property and national security.
Exports to China's largest chipmaker pose an "unacceptable risk" of being diverted to "military-end use," the London-based newspaper said Saturday, citing a U.S. Department of Commerce letter to the company. Firms will need licenses in order to export technology products to SMIC, the paper said.
Load Error
SMIC has not received an official notice of the sanctions, the company said in an emailed statement. The Shanghai-based firm added that it has no relationship with the Chinese armed forces and does not manufacture for any military end-users or end-uses.
The move follows the U.S. ban on Huawei Technologies Co. last year, which prevented the company from buying American tech, including chips. SMIC's customers include U.S. chipmakers Qualcomm Inc. and Broadcom Inc., according to Bloomberg data.
…
Read More