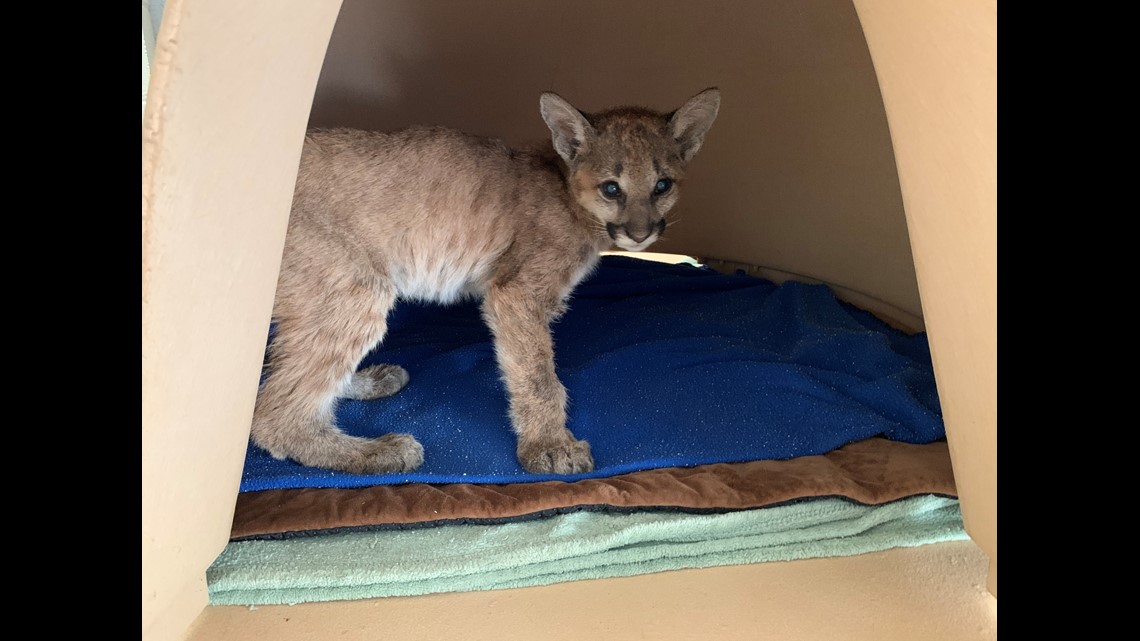 An orphaned mountain lion cub who arrived at San Diego Humane Society's Project Wildlife, Ramona Campus was in critical condition but is finally feeling better.
SAN DIEGO COUNTY, California — A mountain lion cub was spotted by firefighters from the Vista Grande Fire Station near a road in Idyllwild on Sept. 2, according to the San Diego Humane Society. She was semiconscious, extremely emaciated, dehydrated, weak and had tremors. The firefighters contacted the California Department of Fish and Wildlife, who reached out to San Diego Humane Society.
The organization's Project Wildlife team went to work providing lifesaving treatment for the 10.5-pound cub, estimated to be only 14 weeks old. She received daily fluid therapy and medications. Within a couple of weeks, she progressed from three to five small, nutritious meals per day. They include ground proteins with milk replacer, to allow her body a slow transition to solid foods. 
…
Read More