A recent law school grad who was taking the bar exam in order to become a lawyer was complicated by the fact that her water broke mid-exam. She completed the test afterward. 
Brianna Hill, who just completed law school at Chicago's Loyola University, took her bar exam last Monday, which lined up with her 38th week of pregnancy. Like a lot of things this year the timing had been junked up by the pandemic, which ended up pushing her exam date back to Oct. 5. As one might expect, that switch of dates proved pretty stressful.
"I thought I would only be 28 weeks pregnant when I took the bar," Hill said to CNN. "However, due to the pandemic, the test was pushed to October and I was going to be 38 weeks. I joked about taking the test from my hospital bed. Lesson learned!"
Reports state that Hill had
…
Read More
BRUNSWICK, Ohio — As the summer harvest began to wane at the Brunswick Farmers Market, some new ideas cropped up to help the nonprofit Brunswick Area Historical Society in its efforts to raise funds for its nearly completed "old school" building.
With large-crowd fundraisers stymied by COVID-19, and even many of the usual summer activities curtailed this year, fundraising was painfully slow.
That's when a new vendor at the markets this year, Stacey Asvestas, stepped in to see if she could help.
Once she heard that the historical society needed to raise money for the building that will house 200 years of Brunswick school artifacts, she jumped into action.
Actually, she skated into action.
Asvestas roller-skated around Heritage Farm from her vendor's spot this summer, so she skated to each of the vendors at the market and asked if they would contribute to an auction. Because the market season was
…
Read More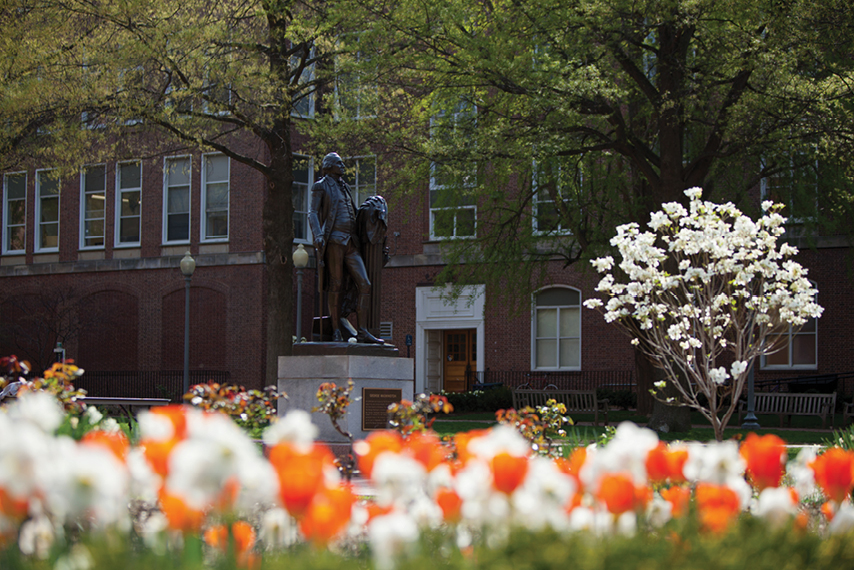 Join a long tradition of excellence.
The George Washington University Law School
Washington, D.C.
As D.C.'s first law school, the George Washington University Law School has set the standard for legal education for more than 150 years. GW Law has an impressive, longstanding record of educating forward-thinking leaders. For example, by 1895, our graduates had already written the patents for Bell's telephone, Mergenthaler's linotype machine, and Eastman's roll film camera. We continue to set the curve today, with a robust curriculum offering more than 275 elective courses designed to give students both a broad and in-depth legal education.
Our world-renowned faculty is regularly featured in print and in the media for outlets such as The New York Times, The Wall Street Journal, MSNBC, and CNN. Our faculty also has been cited as having the second-most downloaded scholarship on the Social Science Research Network (SSRN) law school list. Our faculty
…
Read More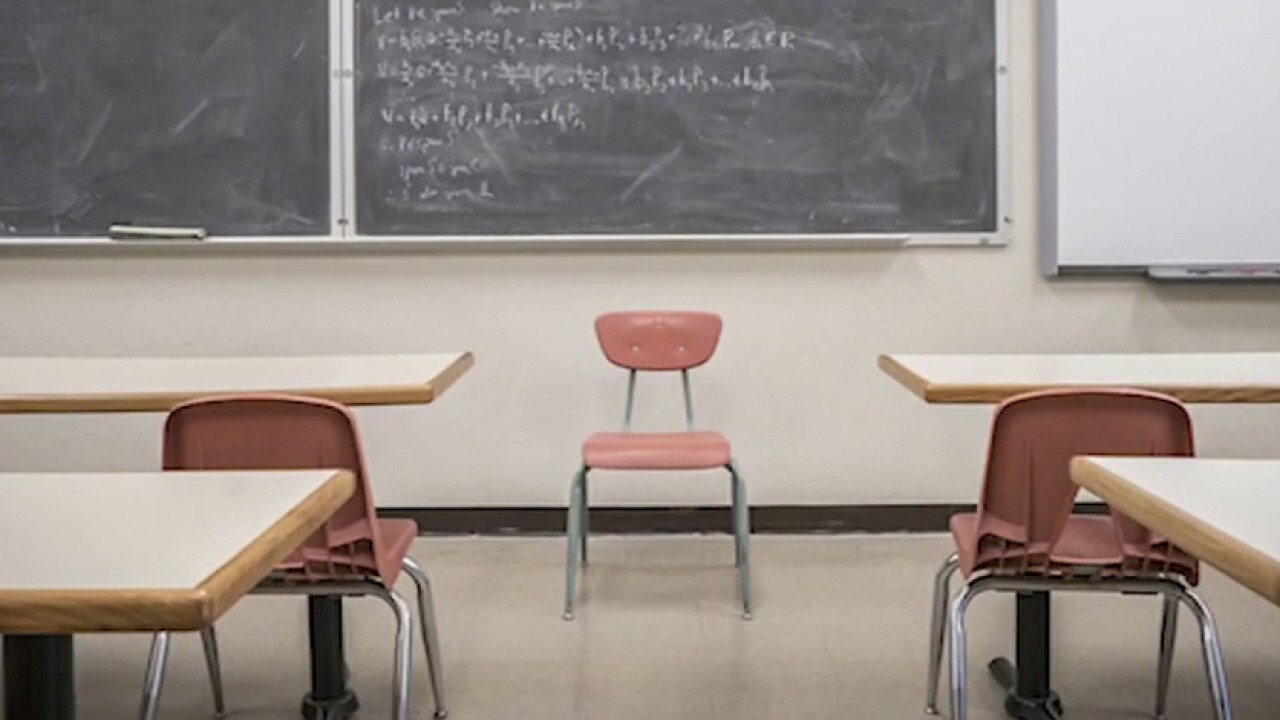 A 16-year-old boy was arrested last month after refusing to wear a face mask at a Florida high school amid the coronavirus pandemic, a report said Tuesday.
The law firm of Jose Rivas, the family's attorney, called the incident "government abuse" of a teen suffering from panic attacks, the Orlando Sentinel reported.
TEXAS TEACHER FIRED FOR REFUSING TO STOP WEARING 'BLACK LIVES MATTER' MASK: REPORT
"We will be seeking just and fair compensation for the illegal arrest … and the harm that this action caused him," the law firm said in a statement.
The teen's mother told the paper her son has an anxiety disorder. She said he was arrested after having gone to the school office for feeling panicky from having trouble breathing in the mask.
"Should they be arresting a 16-year-old child knowing he already has a medical condition?" Rivas told the paper.
The Winter Springs High School
…
Read More
Happy Monday! We'll find out today whether President Donald Trump really can be discharged from Walter Reed National Military Medical Center. In the meantime, where do you stand on Democratic candidate's Joe Biden's ads? Too soon to go negative? Or too close to Election Day to let up?
FIRST UP: Gov. Gavin Newsom is expected to make a "special announcement" today at his regular Monday press conference, according to a press release from his office Sunday evening. We'll be covering it here at SacBee.com.
TWO LAWS THAT CHANGED WHO HOLDS
…
Read More
CLOSE

GRAND LEDGE – A man is suing Grand Ledge Public Schools and its Board of Education, claiming officials intentionally violated the Open Meetings Act during a special board meeting in June held over Zoom.
The lawsuit, filed in Eaton County Circuit Court in August by Mike Hoskins, names the school district, the board and its seven members.
A screen shot of the June 5 Grand Ledge Public Schools Board of Education meeting, broadcast over Zoom. A lawsuit filed in Eaton County Circuit Court claims board members violated the Open Meetings Act during the meeting. (Photo: Rachel Greco/Lansing State Journal)
Hoskin's lawsuit claims the board went into an illegal closed session at its June 5 meeting. The meeting was held over Zoom in the wake of comments Brian Metcalf, the school district's former superintendent, made on Facebook about the death of George Floyd, a Black man who died at the
…
Read More
The New South Wales government has announced it wants to eventually digitise all school forms at public primary schools, starting with giving parents the option to enrol their children online via their local school website.
Minister for Education Sarah Mitchell said offering online enrolments as an alternative to handwritten applications would save parents and school administration teams time.
"A single paper enrolment form can take 40 minutes to process, whereas schools using online enrolment can complete up to six enrolment applications in just 30 minutes," she said.
"What was formerly a 16-page form will now be a streamlined experience."
As the rollout of online enrolments continues to all public primary schools by 2021, the state government said it is already looking at digitising other frequently used school forms. This will include parent-teacher interview bookings, student absences, and HSC subject selection.
"We want to cut the number of physical forms down
…
Read More
Over the previous few weeks, I've had to make important edits to my second e-book, "The Subsequent Wave of Applied sciences." In doing so, I've been protecting in mind Melvin Kranzberg's six laws of technology. A lot of places have severe laws on the books regarding mistreatment of livestock. Quantum Logic is a really interesting instance which invalidates all the laws of Classical Logic. Not that I care much what the remainder of the world things, but I can understand their trepidation when the world's solely superpower straps on their six shooters and goes looking for folks.
This information is just not offered as legal or prescriptive advice and it's worthwhile to examine your native laws for specificity. Test for free authorized companies in your county, however don't permit these sick individuals to run your life. Well California probably has probably the most narcissistic people per capita of any state … Read More
John Marshall Law School
The John Marshall Law school has a famous name, an aggressive curriculum and stays on the forefront of legal issues. This combination benefits the future lawyers who grace these hallowed halls. With over 85% of the graduates passing the bar and having a job within nine months, this school does it right. Not only does the training facility feature a strong structure of curriculum and practice, it embraces technology, attacks innovative issues and customize the training process.
Five Reasons Graduates Of John Marshall Law School Pass The Bar And Find Employment
Name
John Marshall was an influential 19th century US Supreme Court Chief Justice responsible for making the Supreme Court an equal branch of the government along with the legislature and executive branches. Under his 30+ years of guidance, the federal court system developed policies for disregarding laws contrary to the Constitution. Although the school bearing … Read More
The 2012 mass shooting at Sandy Hook, Connecticut has disturbing similarities to the 1999 Columbine High School mass shooting where two angry young men slaughtered a teacher and twelve students.
Since all actions have both seen and unseen consequences, an effective response to reduce the incidence as well as mitigate the effects of such massacres needs careful consideration. Unseen repercussions can often make a situation drastically worse. Economists now know lots about moral hazard, for example.
The Response to such Massacres
Many people have emotional responses that ignore such consequences. Brian Giattina, a school board member in Birmingham, Alabama, is reported as saying guns send the wrong message. "It tells them we have to have a gun to protect them. It is a complex problem that needs to involve mental health, education, law enforcement and the community."
Yet over the last fifty years, with just one single exception (the Gabby … Read More
Go to top