In April, Daniel J. Trammell attacked a postal service letter carrier while the letter carrier was simply delivering mail. The Postal Service employee suffered an injury to their neck. Earlier that same day, Trammell entered a post office, shouted at employees and threatened to shoot his letter carrier. 
This of course was not the first threat that the U.S. Postal Service (USPS) has dealt with. After the Sept. 11 terrorist attacks in 2001, the nation was on edge bracing for additional waves of attacks, which ultimately did come with the anthrax scare. This dangerous attack emanated through the mail, just seven days after 9/11. The USPS was the unwitting victim, with its law enforcement officers, postal police and postal inspectors having to handle a very dangerous incident. 
Today our pandemic is seeing similar dynamics at play, exacerbated by funding debates in Congress, as postal police and Postal Service inspectors are
…
Read More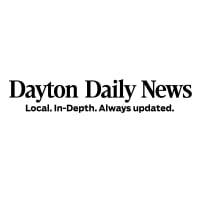 "I am sincerely humbled and honored to receive this prestigious Society of American Military Engineers national award recognition," he continued. "I can think of no better challenge to our engineer leaders to mentor our next generation. I have learned so much from our senior leaders over the course of my career who took the time to mentor me, and now it's my turn to do the same. Mentoring is both personally and professionally rewarding and our Air Force and nation will be better served by it.
David Perkins was inducted into SAME's Academy of Fellows during the investiture ceremony at which Parker was honored.
SAME bestows the designation of fellow on SAME members who have rendered dedicated and outstanding service to organization and to the architecture, engineering and construction profession. Today, there are more than 800 members in the SAME Academy of Fellows.
Perkins, who joined SAME in 2003, has
…
Read More