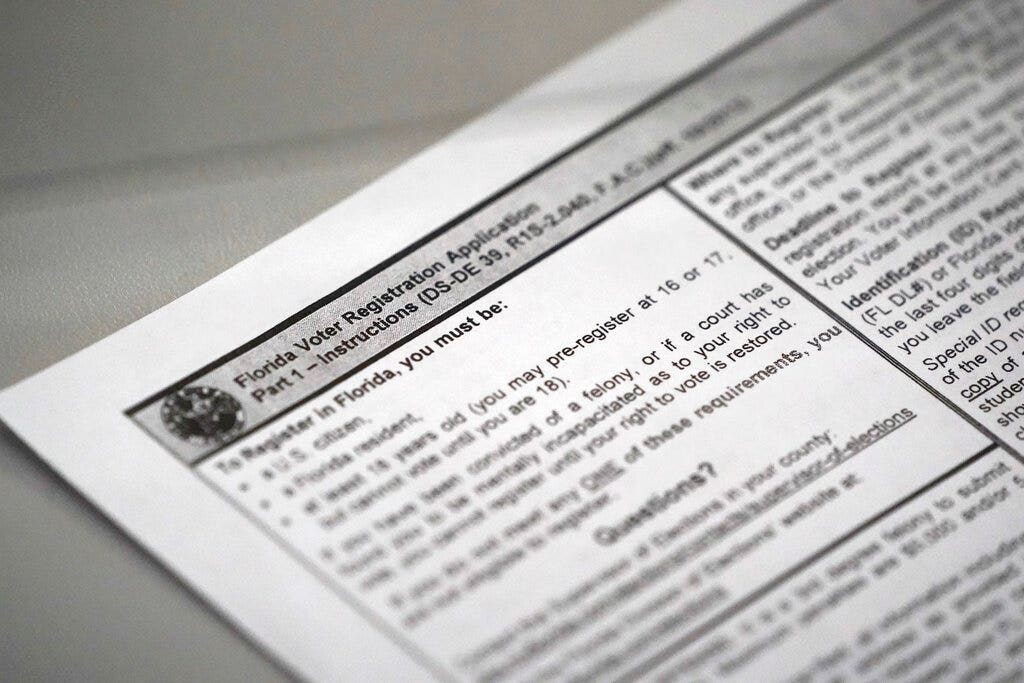 Investigators looking into Florida's voter registration website crash Monday reportedly found "no evidence of interference or malicious activity" in connection with the fiasco, which prompted officials to extend the registration deadline to Tuesday evening.
Florida Secretary of State Laurel M. Lee said Monday that the Online Voter Registration system went out "for about 15 minutes" due to an influx of web traffic. It was supposed to be the last day of voter registrations, with a midnight deadline.
But on Tuesday, after meeting with Gov. Ron DeSantis, Lee's office said the deadline would be extended until 7 p.m. for both online and in-person voter registration.
FLORIDA EXTENDS VOTER REGISTRATION DEADLINE AFTER WEBSITE CRASH
Voters could also turn in their registration to the offices of their local county elections supervisors, tax collectors, and transportation offices or through the mail postmarked by Oct. 6.
In a statement, Lee said the outage stemmed from
…
Read More
Jae C. Hong/AP Kobe Bryant
California Governor Gavin Newsom signed a bill this week in response to reports that Los Angeles County Sheriff's Department officials shared graphic photographs of the crash that killed former NBA star Kobe Bryant.
Newsom signed AB 2655 on Monday, which will prohibit first responders from taking photographs of deceased victims ″outside of job duties," according to Assemblyman Mike Gipson of Carson, who pushed for the legislation. Violation of the law will result in a misdemeanor, KCBS reported.
After Bryant was killed in a Jan. 26 helicopter crash with his 13-year-old daughter, Gianna, and seven others, the Los Angeles Times reported that L.A. County sheriff's deputies shared photos of the accident site that included images of the victims. The newspaper said deputies allegedly continued to share and discuss the photos in the days following the accident, which occurred in Calabasas, California.
The sharing of the
…
Read More