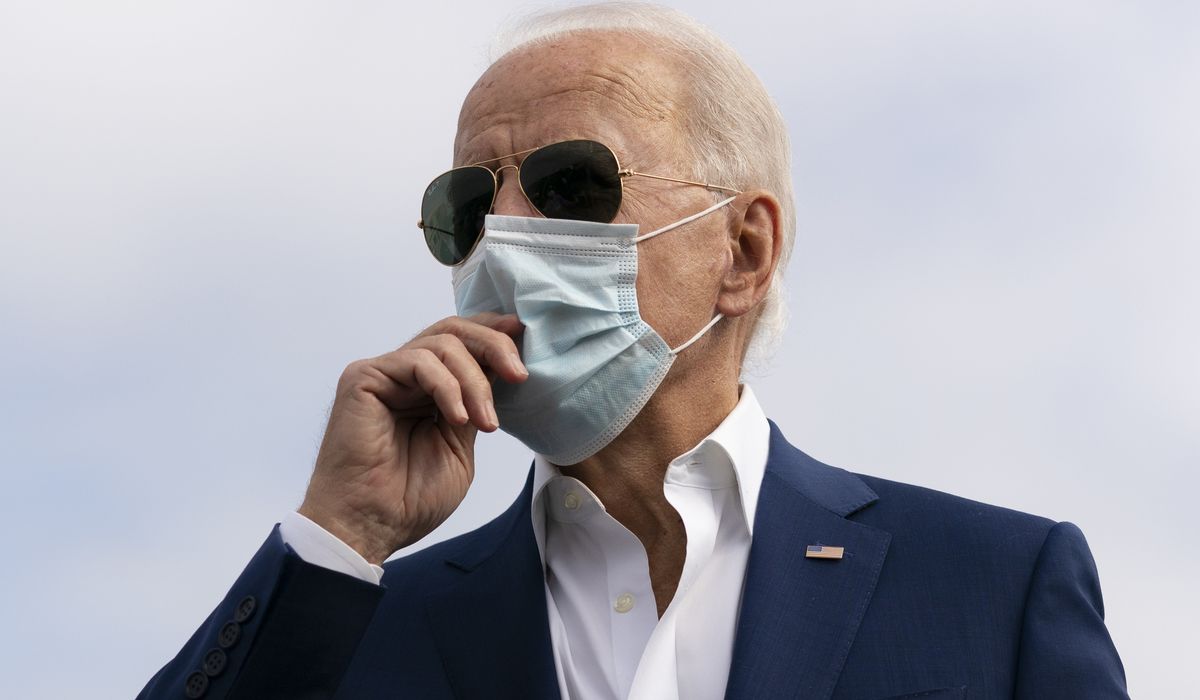 Move over Hunter, now it's Howard's turn to face some Biden family conflict-of-interest scrutiny.
Politico reported Tuesday that Joseph R. Biden's son-in-law Howard Krein served as an informal adviser to his campaign's COVID-19 response while also being involved in a venture capital firm that set aside $1 million for startups with ideas aimed at addressing the pandemic and others like it.
StartUp Health, the investment firm that employs Mr. Krein, who is married to Mr. Biden's daughter Ashley, sought to pump money into ideas related to "mitigating, managing, or treating the coronavirus or future pandemics," according to the company's website.
Mr. Krein had been involved in daily briefing calls with Mr. Biden, according to Bloomberg and The New York Times.
Around the same time, Politico reported that his venture capital firm announced it was looking to invest $1 million into startup companies with possible coronavirus breakthroughs.
Mr. Biden has already
…
Read More
Ours is an era in which legal forms proliferate and many entrepreneurs are tempted to use them without much thought given to customizing them for the specifics of their deal.
This is a mistake.
The unthinking use of legal templates assumes that the law is a mechanical process, as capable of simplification as is the process of selling widgets. The thinking goes something like this: You find a widget on the web. You buy it for a cheap price. You use it. Hence, no need for those middlemen lawyers who charge a lot for pulling the identical widget out of their drawer and handing it to you with their bill.
There are some partial truths here. Some contract situations are utterly routine. And lawyers sometimes have abused entrepreneurs by keeping them in the dark while running up billings in simple situations. It does not follow, however, that contracts are merely … Read More
The Startup Law 101 Series is aimed at educating founders and entrepreneurs about the basics of startup business law.
Here are my suggestions on this important question.
1. Law is fundamentally a specialty field and entrepreneurs should leave it, for the most part, to the specialists when it comes to technical details.
This part can't be emphasized enough. Law is a maze of complexities. If you, as an entrepreneur, try to master it at that level, you will be an unusual entrepreneur if you are not quickly discouraged into abandoning the effort altogether.
2. Entrepreneurs can feel trapped, though, by specialists who hem them in and sometimes abuse them. Lawyers have been known to attempt to capitalize on the "fear, uncertainty, and doubt" (FUD) factor that can be used to scare up business where none legitimately exists. So it can be unsafe to leave everything to the specialists without being … Read More
Securities laws are not to be trifled with. Among other things, if you violate them, your investors can ask for their money back from your company and from those who control the company.
Yet founders are sometimes careless in complying with securities laws.
Here are some very high-level guidelines for complying:
1. The broad rule is this: either you register the shares to be offered or you find an exemption from registration for the type of offering your company will make. It has to be one or the other.
Registration at the federal level is a public offering. No early-stage startup does that.
At the state level, registration is still a formal and expensive process. Few early-stage startups do that either.
Therefore, the key securities law concern for any stock issuance by an early-stage startup is to make sure that the offering fits within an exemption to the registration requirements.… Read More