Every year, more of America's forests burn. For months now, Americans throughout entire time zones have been inundated with ash and smoke from our woodlands, neighbors' homes and ecosystems that will take years to recover.
Yet despite this predictable yearly carnage, the solutions our government can and should immediately take are lost among generalizations and talking points. Public officials on both sides of the aisle have lobbed excuses at each other over the "true" cause of these wildfires: "It's bad forest management!" "No, it's climate change!"
They are both right and they are both wrong.
Starting in the early 1900s, decades of flawed forest management led to the dangerous over-accumulation of forest fuel (dense forest brush and small trees). Then, in the past few decades, longer and more severe droughts made dangerously fire-prone forests literal tinder boxes where fires burned hotter, moved faster, grew bigger and posed ever-greater risks to
…
Read More
A Missouri congressman has formally asked the British government to stop the Duke and Duchess of Sussex from interfering in the presidential election.


© Provided by Washington Examiner
Rep. Jason Smith, a Missouri Republican, sent a letter Friday to the British government arguing that the couple's comments urging Americans to vote and to "reject hate speech, misinformation, and online negativity" constitute a "serious breach of the British Royal Family's policy of political neutrality and an inappropriate act of domestic interference by one of our closest allies."
"It is my view, the titles and privileges they retain by permission of Her Majesty the Queen, given with the advice and consent of her government, prevent the Duke and Duchess from separating comments made in a personal capacity from their official position within the British Royal Family," Smith wrote in a letter addressed to Karen Pierce, the British Ambassador to the United
…
Read More
Stephen Dorsey is the principal at The Fractional CMO, a strategic management consultancy based in Toronto, and a community leader writing a book on the societal changes needed to address diversity, inclusion and systemic anti-Black racism.
Since the killing of George Floyd this summer in Minneapolis, there has been a broader reckoning on the depth of systemic, anti-Black racism. For many white Canadians, this has spurred a desire for deeper understanding.
As a Canadian born to Black and white parents, I have a unique perspective on both the Black and white experience in Canada. I grew up in a white family, in white neighbourhoods, and attended schools with only a handful of Black students and people of colour. But even though I was immersed in all aspects of white society, the colour of my skin has defined my racial identity. I am a Black man.
This
…
Read More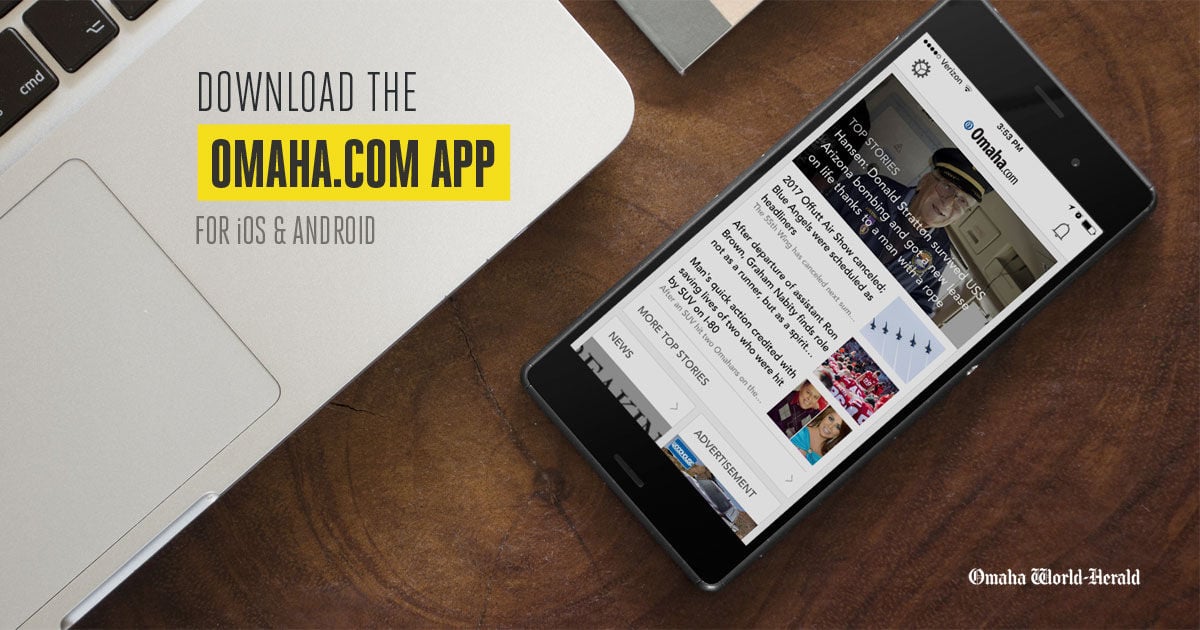 Dogs without homes will be roaming a meadow — on leashes and with handlers — during a weekend adoption event at the Nebraska Humane Society.
Cats that lack humans will be hanging out in the Humane Society's "kitty camper."
Fido Friendly Magazine is serving as host for Saturday's adoption event. It is scheduled to run from 11 a.m. to 3 p.m. in the meadow near the Humane Society, which is near 89th and Fort Streets.
This is the 12th year that the magazine has hosted a cross-country pet adoption tour. The event will include a giant prize wheel.
The idea is to promote adoptions, said Pam Wiese, a spokeswoman for the Humane Society.
Because of the pandemic, the only way to meet animals at the shelter has been by appointment. Appointments have been on a first come, first-served basis.
Saturday's event will let prospective adopters meet animals without an appointment.
…
Read More
The third annual Historic Bus Tour, sponsored by the Schaumburg Township Historical Society, went virtual in September.
"Did You Know?" is a video collection of seven important sites that features architectural and historic treasures in Schaumburg Township.
View highlights of the Schweikher House and Studio, Sunderlage House, Merkle Cabin, Volkening Heritage Farm, Old St. Peter's Lutheran Church, Schaumburg Center Schoolhouse, and Heritage Park.
This entertaining and educational tour includes a midcentury modern home, similar to Frank Lloyd Wright-style, listed on the National Registry of Historic Places, plus a two-story historic home, schoolhouse, log cabin, an authentic farmhouse kitchen and more. Discover a new park that celebrates the past.
Go to www.schaumburgtownship.org to start the virtual tour.
For information about the Schaumburg Township Historical Society, and to find an additional Schaumburg Township Illinois Bicentennial self-guided tour and map, visit www.s-t-h-s.org.
Of course, how many will have their ballots counted from beyond the veil this November is unclear, as is the number of those who legally voted by mail but died before the state's Sept. 1 primary, when the new rules also applied.
"There's a lot of things we haven't seen before," Ilene Simons, Salem's city clerk, said of this year's unprecedented election season. "I understand the theory behind it: They were alive when they cast their ballot and they really wanted to vote. If I was in that situation and I was able to, I would want to vote in my last election. I get it."
State lawmakers in July expanded the options amid the novel coronavirus pandemic, passing a bill that allows every registered voter in Massachusetts this fall to cast a ballot by mail, green-lighting early voting for the state primary, and expanding the in-person early voting period
…
Read More
Updated at 2:37 p.m. ET
A federal judge ordered the Trump administration's blue-ribbon law enforcement commission on Thursday to cease its work and barred it from releasing a report until a series of legal requirements are met.
The ruling from U.S. District Court Judge John D. Bates brings a halt to the work of the Presidential Commission on Law Enforcement and the Administration of Justice less than a month before its deadline to deliver a final report.
President Trump signed an executive order creating the commission last year to study the challenges
…
Read More
The UK government considered creating a wave machine in order to stop migrants crossing the English Channel to the UK from France.
The Financial Times on Wednesday reported that the Home Office discussed a plan to install boats with pumps generating waves in the Channel.
The idea was dismissed due to the risk that they would cause small boats to capsize.
The UK is currently experiencing record numbers of people claiming asylum who are crossing the Channel from France, with 7,000 people estimated to have arrived in the UK in small boats this year.
Labour's shadow home secretary said: 'This is a vile example of how degraded an environment the Tories have created.'
Visit Business Insider's homepage for more stories.
The UK government has considered plans to build wave machines designed to stop migrants crossing the English Channel
…
Read More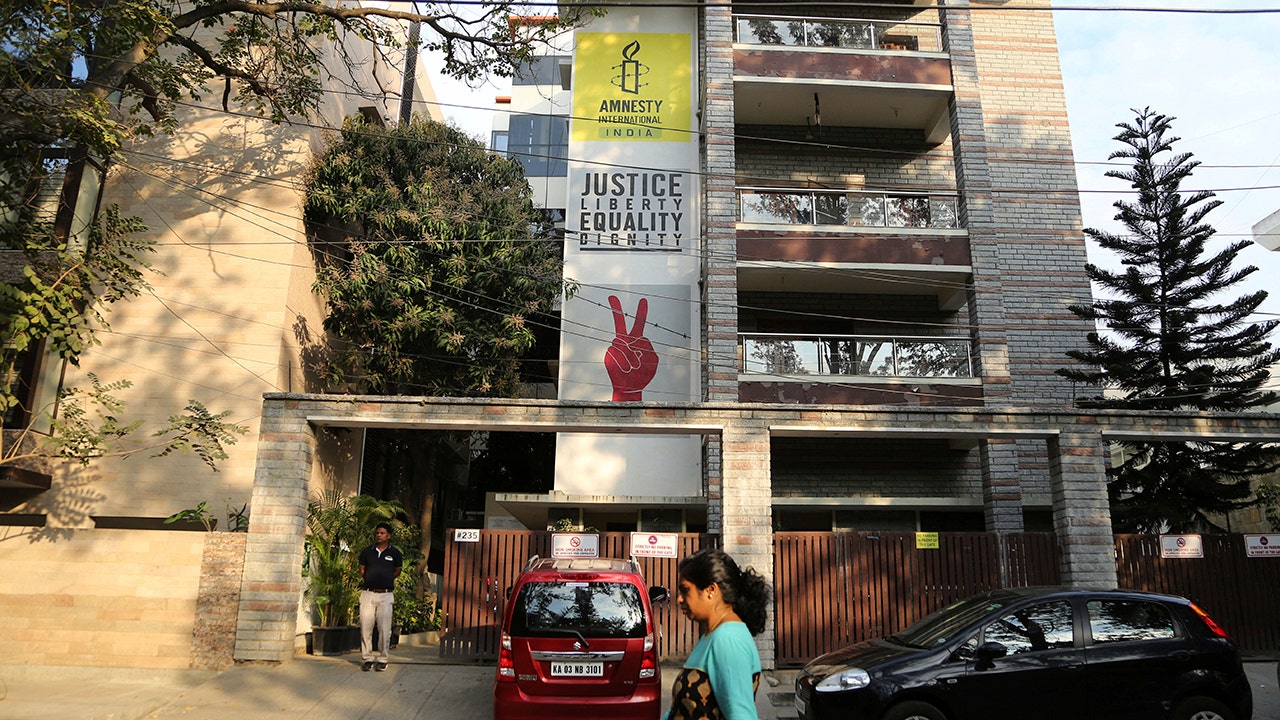 Amnesty International announced Tuesday it would close its operations in India after its bank accounts were frozen and its executives were interrogated following the publication of two reports by the group that criticized the government's human rights record.
The group said it has been a victim of an increasingly aggressive Indian government that has pounced on anyone who speaks negatively about it.
Critics of government policies have faced threats and arrests made by the leaders of the world's largest democracy.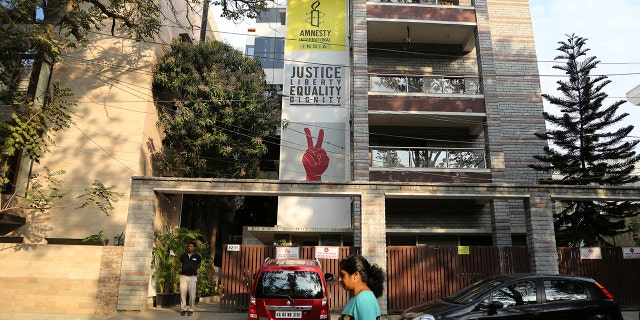 …
Read More
Artificial Intelligence will out think, out innovate, and our strategize humans at all levels. One of the biggest challenges in the clash between AI and humans when it comes to innovation and human intellect – consider this; In the future Artificial Intelligence will be running our society and civilization with the most expedient and efficient methods and processes. Humans will be expected to follow these new norms that the AI systems have created simply because they are deemed to be the very best strategies for the most optimum gain.
The number of potential answers for everything, every question that is, will be reduced to one best answer, with exact answers for slight derivations which will also have a single right answer. Humans will be expected to trust AI answers over their own thoughts and reason, thus, humans will eventually stop thinking and reasoning – losing the ability to come up … Read More
Go to top