Dr. Anthony Fauci, the nation's leading infectious disease expert, is speaking with "CBS Evening News" anchor and managing editor Norah O'Donnell in an interview that will be streamed live on Wednesday. They are expected to speak about the fall coronavirus surge and the government's response in the interview, which will stream at 3:30 p.m. Eastern on CBSNews.com.
Viewers are invited to text Norah their questions at 202-217-1107.
---
How to watch Norah O'Donnell's interview with Dr. Anthony Fauci
What: Norah O'Donnell interviews Dr. Anthony Fauci
Date: October 14, 2020 
Time: 3:30 p.m. ET
Location: via Zoom
Online stream: Live on CBSNews.com in the player above and on the CBS News app
---
Fauci, the longtime director of the National Institute of Allergy and Infectious Diseases, has publicly diverged from President Trump's coronavirus messaging in recent days. 
After Mr. Trump's COVID-19 diagnosis and return to the White House earlier this month, the president
…
Read More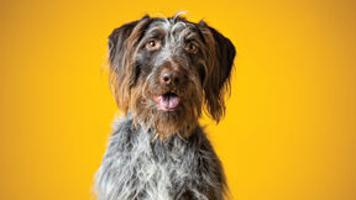 The love of dogs has taken on a new meaning for Lauren and Dave Clark, owners of DesiLu Photography.
Not only is the company named after the couple's dogs, Desi and Lucy, but the pair have partnered with Forsyth Humane Society (FHS) to photograph dogs that are up for adoption after their experience fostering a senior pet.
"Our relationship with Forsyth Humane Society started with us becoming fosters about two years ago," says Lauren. "We brought home this gorgeous dog that looked a lot like our dog, Desi. Knowing that black dogs are harder to photograph and get adopted, we decided to take her over to our studio to take some pictures of her and sent them over to FHS."
From there the partnership was born.
Lauren and Dave photograph the pets once or twice a month, helping FHS work toward their goal of increasing the save rate in the
…
Read More
People learnt a long time ago that getting into full blown discussions at work and in the office about sex, religion and politics are a very touchy aspect. They are bound to always end up going in the wrong direction (by this I mean a major disagreement). The fact of this is because you can either offend a colleague or get into a full blown out of proportion argument.
Below are a few facts why talking about these types of subjects, can be a very hazardous approach.
First and foremost if you do not want to get into an argument within a group discussion, do not just say silent. The saying that silence is golden is not necessarily true for this occasion, as some people may feel as if you are agreeing to aspects if you do not open up and speak. The best thing to do in all honesty … Read More