The Utah chapter of the Huntington's Disease Society of America will be hosting its annual Team Hope Walk with a twist this year.
Due to the COVID-19 pandemic the organization is transitioning into a virtual format, welcoming people to walk wherever they would prefer for the fundraising event on Oct. 17.
According to the HDSA website, Huntington's disease is a fatal genetic disorder causing the breakdown of cells in the brain as well as the deterioration of a person's physical and mental abilities. There are currently 41,000 symptomatic Americans with more than 200,000 at risk of inheriting the disease.
For Morgan Pratt, the Utah chapter president, Huntington's disease is something she has been dealing with throughout her life. Pratt's mother passed away due to complications from the disease and Pratt was then diagnosed with it about two years ago at the age of 23.
…
Read More
WASHINGTON (AP) — The Latest on the 2020 presidential election (all times local):
8:20 p.m.
…
Read More
Press release from Connex Credit Union:
The annual Making Strides walkathon, which is held every year during Breast Cancer Awareness Month, is more than just a walk. It is a movement supported by the largest network of breast cancer events in the nation. From bolstering innovative research, education and prevention to providing patient services such as free rides to chemotherapy, free places to stay near treatment and a live 24/7 cancer helpline, funds raised are put toward supporting patients, survivors, "thrivers" and caregivers throughout every step of their experience.
Determined not to let the COVID-19 pandemic delay progress in combatting this deadly disease, Making Strides Greater New Haven has been converted to a drive-thru event for 2020 that will commence at 10:30 a.m. on Oct. 18. Those interested in joining the Connex team during this drive, or who want to make a donation, can do so by visiting https://bit.ly/ConnexStrides (case
…
Read More
TORONTO, Oct. 5, 2020 /CNW/ – CIBC team members, families and friends hit the ground running in communities from coast to coast to coast, walking and running in support of the Canadian Cancer Society CIBC Run for the Cure. This year, Team CIBC raised $2 million toward life-saving breast cancer research.
"While this year's Run was virtual, the passion, commitment and resilience shown by Team CIBC, our partners at the Canadian Cancer Society and Canadians across the country remained as strong as ever," says Laura Dottori-Attanasio, CIBC's Group Head, Personal and Business Banking and Executive Run Sponsor. "When we unite around a shared purpose, great things happen. I am proud of Team CIBC for finding creative, virtual ways to keep the Run spirit alive and to help ensure no Canadian has to face cancer alone."
This year's Run was reimagined to include both virtual and in-person elements, where participants
…
Read More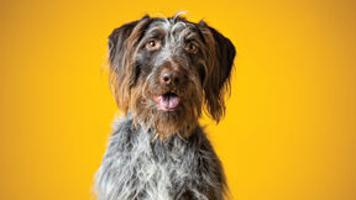 The love of dogs has taken on a new meaning for Lauren and Dave Clark, owners of DesiLu Photography.
Not only is the company named after the couple's dogs, Desi and Lucy, but the pair have partnered with Forsyth Humane Society (FHS) to photograph dogs that are up for adoption after their experience fostering a senior pet.
"Our relationship with Forsyth Humane Society started with us becoming fosters about two years ago," says Lauren. "We brought home this gorgeous dog that looked a lot like our dog, Desi. Knowing that black dogs are harder to photograph and get adopted, we decided to take her over to our studio to take some pictures of her and sent them over to FHS."
From there the partnership was born.
Lauren and Dave photograph the pets once or twice a month, helping FHS work toward their goal of increasing the save rate in the
…
Read More