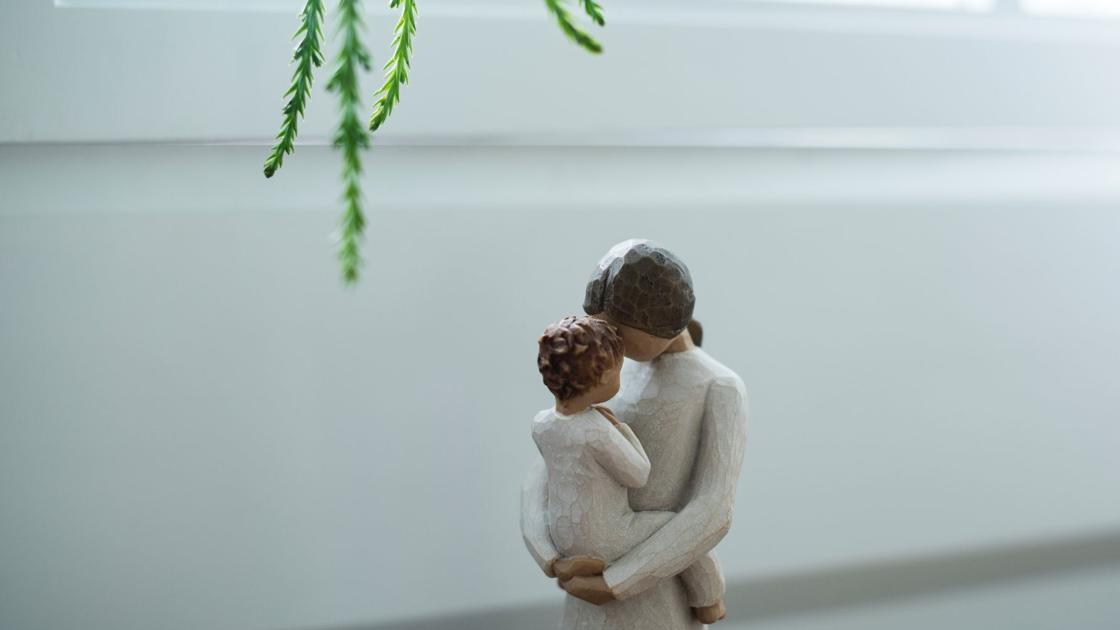 They used this thing called their gut, and when they were struggling with something, they turned to family and friends for opinions and advice. Above all, they trusted they were making the right decision for their child because no one made them think otherwise.
While social media can be a huge advantage to raising children these days — finding support groups, play dates, birthday party ideas, etc. — I fear it's only increased our anxiety and made us question if we're equipped to handle this parenting gig at all.
What if we turned off the background noise? What if we made a concerted effort to care less about everyone else's opinions of our parenting skills? More importantly, what if we made the same concerted effort not to judge other parents for their decisions — whether that be formula versus breastmilk, cloth diapers versus regular diapers or discipline versus punishment? The
…
Read More
A major problem that affects local communities is the lack of motivation people have to go out of their way to volunteer. There are so many ways to dedicate your time to helping people in every community, but for some reason, the majority of individuals in this world do not.
The importance of volunteering should begin at a young age. Every school must have a community service requirement that not only forces a minimum number of hours served, but also incentivizes students to want to volunteer more than that amount.
As people get older, they need to continue participating in programs that allow them to give back. The problem a lot of the time is that work, family and other personal issues can get in the way of adults having the time to donate.
However, everyone from investment bankers to graduate school students can find a few hours every month … Read More
Politicians, and those, who elect them, often use certain labels, either to distinguish themselves, or disparage their political foes! These simplistic labels, often, include: conservative; liberal; progressive; moderate; socialist; social democrat; and, communist. Wouldn't it make, far more sense, if, instead, of labeling, and/ or, branding, someone, for political motives, we closely examined, and considered, not only their rhetoric, and/ or promises, but, their actions, ideas, and, votes? It appears, we clearly live, in dangerous times, when America, is led, by an individual, who makes statements, daily, based on his personal/ political agenda, and self – interest, rather than the common good, and overall safety of the world! With that in mind, this article will attempt to, briefly, consider, examine, review, and discuss, what this means, and the differences, between convenient labels, and reality.
1. Conservative: Traditionally, a conservative, believed in smaller government, free trade, responsible/ balanced budgets, and the … Read More
So, do you believe that EDUCATION is absolutely necessary in today's society? Does being educated make a significant difference in someone's life?
Education is the process of learning and acquiring knowledge at school from a teacher, receiving knowledge at home from a parent, a family member, and even an acquaintance. Education is a key that allows people to move up in the world, seek better jobs, and succeed in life. Education is one factor that affects job positions people hold, advance in their further career, the income they make, and the title they hold. The more educated a person is, the more prestige and power that person holds.
However, unfortunately we have places in the world, where not everyone has an opportunity or chance to receive formal education. India is amongst the countries, where there is a high population of people who are illiterate. Almost, 55% of the population in … Read More
What is normal really? If you think about it in today's society what really is normal? Is being a blonde normal or a brunette? What about your height? Is that normal? Think about your background for a moment, is that normal? There is so much that goes into just one person's life story and how they got to where they are today, how can we classify anyone as being "normal."
We all grew up in a society where most of us went to school, had peer pressure, and even parental influences in our life to be "normal." But when you think about it there really is no normal. We are all different and unique energetic beings on this planet. We have all had different background growing up, different families, look differently, sound differently, and act differently. So why is there this pressure to be normal?
Society today has influenced multiple … Read More
Regardless of one's personal/ political agenda, positions, preferences, etc, it should be quite obvious, these times aren't normal! For the first two centuries, of this nation's existence and history, we elected individuals, to serve, in the highest positions, in the land, whose political positions, were, largely, close to the middle, of the spectrum! In fact, many historians proclaimed, most of these people, fell within, approximately, five percent, of the middle. In 1980, when Ronald Reagan, was elected President, he held several positions, which fell outside that range, but, on many others, his policies were standard. However, when Donald Trump was elected President, in November, 2016, this nation began its path, along unchartered waters, and many historians, believe, we have never witnessed, in this country, the policies, behavior, actions, and/ or, rhetoric, which he has used! With that in mind, this article will attempt to, briefly, consider, examine, review, and discuss, … Read More
"It is not love that should be depicted as blind, but self – love." – Voltaire
The subject of 'Narcissism' has intrigued us for many decades, but social scientists now claim that it has become a "modern epidemic". The term 'Narcissism' originated more than 2000 years ago when Ovid wrote the 'Legend of Narcissus', which tells the story of a beautiful Greek hunter, Narcissus, who, one day, sees his reflection in a pool of water and falls in love with it. He becomes obsessed with his own beauty and is unable to leave his reflected image until he dies. The concept of Narcissism was first introduced by the famous psychoanalyst, Dr. Sigmund Freud's essay 'On Narcissism'. He popularized this new concept through his work on the 'ego' and its relation to the outside world. Narcissism can be defined as the pursuit of gratification from vanity or egotistic admiration of one's … Read More
We are going through times, which seem, unlike any others, in recent memory! Instead of any coherent, real attempt, at bringing us, together, for the greater good, it seems, we are observing, the politics of division, and polarization! Unless/ until, our nation's priorities, emphasize creating about, a meeting – of – the – minds, instead of the overwhelming degree of partisan politics, we will all, be losers, in the long – run! President Trump's emphasis, on, America – first, and Make America Great Again, while opposing the ethnic diversity, which has distinguished our history, and existence, combined with his anti – women's rights, rhetoric, steps to minimize consumer protections, environmental protections, etc, are dangerous, both, at present, and in terms of creating a sustainable future! Abandoning traditional allies, and, aligning with certain autocrats, and dictators, is certainly, a focus, unforeseen by our Founding Fathers. With that in mind, this article … Read More
Go to top