WEST PALM BEACH, Fla. — A Florida municipal worker was suspended without pay for flying a flag supporting President Donald Trump's re-election from his government truck.
Palm Beach County suspended construction project specialist Randall Williams for five days for violating its rules against engaging in political activity during work hours.
"During a heated political season such as the one we find ourselves in now, it is imperative to remember that political activities must be done outside of working hours," County Engineer David Ricks wrote in a staff memo Friday announcing the suspension.
A motorist spotted Williams, 61, driving his county truck with a Trump flag attached to the driver's window last week and took a photo, The Palm Beach Post reports. The photo was forwarded to the county, which identified Williams.
Trump's official residence, Mar-a-Lago, is in Palm Beach County.
Williams does not have a listed phone number and could
…
Read More
For months, in the midst of protests against racial injustice and a worsening global pandemic, President Trump has sought to portray his Democratic rivals as lawless rioters bent on mob rule.


© Getty
On The Trail: How Trump lost the law and order debate


His presidency, Trump has insisted, is the only thing standing between a wave of crime and chaos. Speakers at the Republican National Convention this year – including a St. Louis couple who was charged last week with felony counts after they waved weapons at protesters – repeatedly invoked the threat of violence looming over American cities.
But Americans think otherwise. In poll after poll, a plurality – and in many cases a majority – say Democratic presidential nominee Joe Biden would be better equipped than Trump to handle law and order or crime and violence.
A CNN survey released last week asked respondents which presidential
…
Read More
It is tempting for critics of Donald Trump to react to the New York Times bombshell article by accusing Trump of tax evasion, which is a crime. And it's equally tempting for his defenders to insist that all he did was use legal avoidance techniques, available to anyone. The truth likely lies somewhere in the middle. But the president's sheer volume of legally dubious tax positions poses an insidious threat to the rule of law.


© Getty Images
Donald Trump business taxes threaten the rule of law for all


The Times was careful to not accuse Trump of tax evasion. Proving criminal tax fraud, the kind that took down Al Capone, is extremely difficult. But respect for the rule of law is more than simply avoiding criminal behavior. It means abiding by our societal responsibilities without trying to game the system.
The Times documents numerous questionable positions, ranging
…
Read More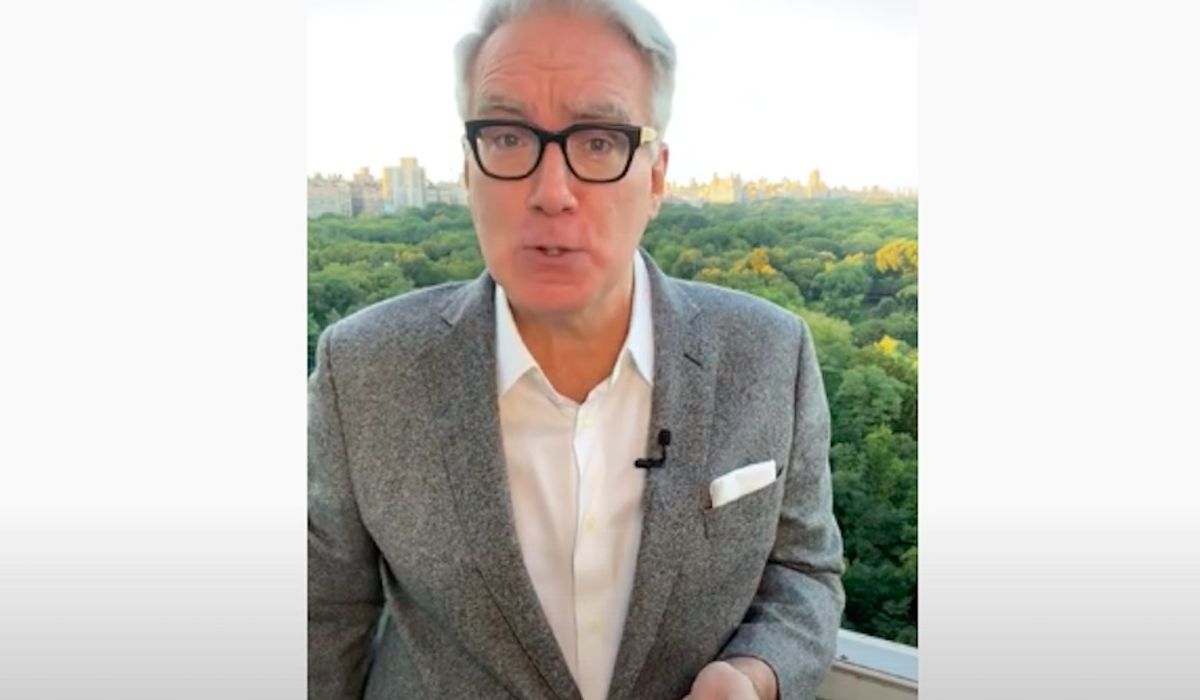 Keith Olbermann is having no trouble finding his voice after leaving ESPN for the third time last week, declaring during his new political commentary show on YouTube that President Trump's supporters and his "enablers" like Supreme Court nominee Amy Coney Barrett should be prosecuted and "removed from society."
Mr. Olbermann announced last week that he was exiting his contract with ESPN early in order to "serve my country" with daily anti-Trump commentary on YouTube ahead of the Nov. 3 election. During the second episode of his show, "The Worst Person in the World," he hypothesized that Mr. Trump would reject the results of the upcoming election and would not willingly leave the White House if he loses. And even if this "demonic president" did by chance concede defeat, he would immediately announce afterward that he is seeking reelection in 2024, Mr. Olbermann claimed.
Thus, Mr. Olbermann argued, Mr. Trump "must
…
Read More
President Donald Trump blasted demonstrators who organized in Portland on Sunday evening. 
"Put these animals in jail, now," he tweeted Monday morning. "The Radical Left only knows how to take advantage of very dumb 'leadership' fools. This is Biden! Law & Order!"
People gathered in the Oregon city for an event called "Indigenous Peoples Day of Rage Against Colonialism" to protest Columbus Day and toppled two statues of former presidents. 
Trump also tweeted that New York and California have gone "to hell."
Visit Business Insider's homepage for more stories.
President Donald Trump doubled down on his "law and order" campaign rhetoric on Monday morning by denouncing protestors in Portland, Oregon, and calling for their arrests after some of them toppled two statues on Sunday night.
"Put these animals in jail, now," Trump said on Monday morning in a retweeted video of the protests. "The Radical Left only knows how to
…
Read More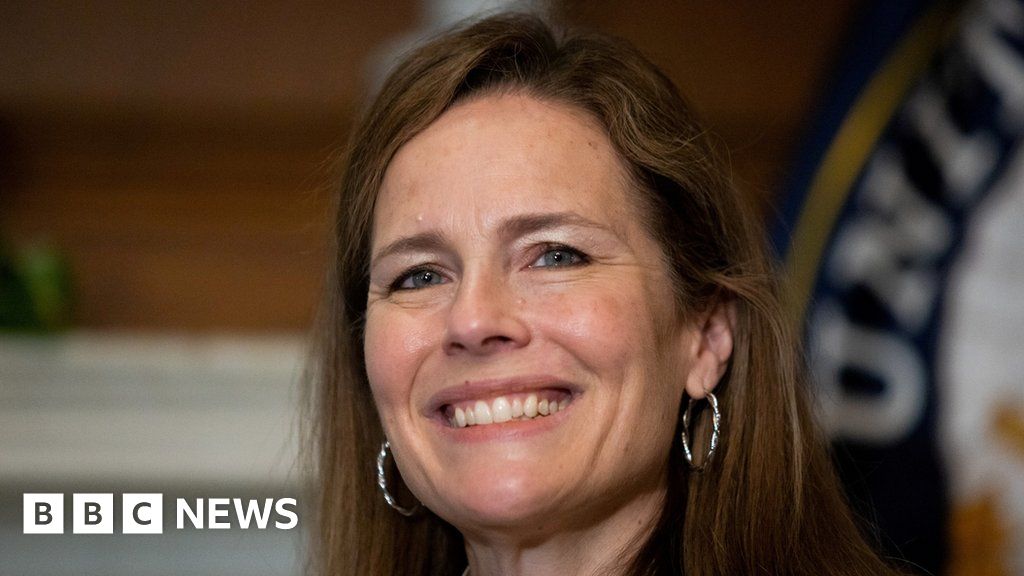 Amy Coney Barrett, US President Donald Trump's Supreme Court nominee, is going before the Senate Judiciary Committee for what could be a fiery confirmation hearing over the next four days.
The 48-year-old conservative jurist has vowed to judge legal cases impartially.
Judge Barrett's nomination so close to the 3 November presidential election has sparked a political row between the Republicans and rival Democrats.
Judge Barrett's approval would cement a conservative majority on the top court.
Conservative-leaning justices would then hold a 6-3 majority, shifting its ideological balance for potentially decades to come.
President Trump picked Judge Barrett to replace liberal Justice Ruth Bader Ginsburg, who died last month aged 87.
The Republicans – who currently hold a slim majority in the US Senate, the body that appoints Supreme Court judges –
…
Read More
Let me explain: I was born and raised in Paris, France and on the eve of the 2016 US presidential election, I relocated with my family to the southern state of Georgia for CNN International.
We were still unpacking our suitcases on election night, when the polls sent then-Democratic presidential nominee Hillary Clinton home and Republican nominee Donald Trump to the White House. And I had barely gotten behind the anchor desk by the time Trump spoke of "American carnage" in his inaugural address, setting the tone for his presidency.
In the years that followed, I had a front row seat as Trump took a wrecking ball to presidential norms. As I watched the endless presidential transgressions, unrelenting media coverage, and bitterness on both sides of the political divide, it started to feel… familiar.
It reminded me of France a decade earlier, where then-French President Nicolas Sarkozy had reveled in
…
Read More
President Donald Trump was "pandering" to Black and Latinx Americans during his White House speech on Saturday in a bid to get their votes just weeks before the election, Fox News anchor Arthel Neville told viewers.


© Samuel Corum/Getty Images
U.S. President Donald Trump addresses a rally in support of law and order on the South Lawn of the White House on October 10, 2020 in Washington, DC.


The president stood on a balcony to address several hundred supporters gathered on the South Lawn on Saturday afternoon in his first in-person event since he revealed he had tested positive for coronavirus.
The rally was organized by Black conservative commentator Candace Owens and former Arizona police officer Brandon Tatum's Blexit Foundation.
Touted by the White House as a "peaceful protest for law and order," Trump told the crowd: "You just marched to the White House because you understand, to protect the
…
Read More
A shuttered business is shown in the Brooklyn borough of New York City, the US. Photo: AFP
Sky-rocketing US federal debts, rock-bottom interest rates and concerns about an upcoming resurgence of the coronavirus pandemic coupled with the winter influenza are hyping up skepticism that the "K-shaped" economic recovery in the world's largest economy is now an ongoing reality. 
The bellwether of the economy's health – the trading price of the US currency – is now near its lowest level in 28 months, down more than 10 percent from its 2020 peak against a number of its global peers. 
On Friday, the Chinese currency, the yuan, jumped a massive 1.3 percent in onshore trading and hit a 17-month high against the US dollar, catching up with gains in its offshore counterpart during the week-long National Day holidays. Clearly, the yuan's strength foretells the dollar's decline. 
The bearish investors of UBS, Goldman
…
Read More
CLOSE

We've heard a lot about voter suppression as we approach Election Day. So what is it and how does it manifest itself? The Associated Press explains. (Oct. 5)
AP Domestic
HARRISBURG, Pa. — A federal judge in Pennsylvania on Saturday threw out a lawsuit filed by President Donald Trump's campaign, dismissing its challenges to the battleground state's poll-watching law and its efforts to limit how mail-in ballots can be collected and which of them can be counted.
The ruling by U.S. District Judge J. Nicholas Ranjan — who was appointed by Trump — in Pittsburgh also poured cold water on Trump's claims that election fraud.
Trump's campaign said it would appeal at least one element of the decision, with barely three weeks to go until Election Day in a state hotly contested by Trump and Democratic presidential nominee Joe Biden.
The lawsuit was opposed by the administration of Gov.
…
Read More
Go to top