Law scholar Jonathan Turley took on Fox News's Chris Wallace regarding Judge Amy Coney Barrett's confirmation hearings for the Supreme Court and the Affordable Care Act.


© Provided by Washington Examiner
"You need, truly, waders to get through the rising hypocrisy from both parties. That's nothing new. Both parties are adopting the opposite views that they had in 2016. Although I'm not too sure the Democrats would be doing anything different if they were given this vacancy and this opportunity. But I want … Chris Wallace raises some good points. The lower court did strike down the ACA, but there … does not appear to be a majority of votes from our count of overturning the entire Act. In fact, the betting money is that conservatives might join liberals," Turley said on Monday on Fox News.
Wallace interjected, "Jonathan, if I may, you know, the point I'm simply making
…
Read More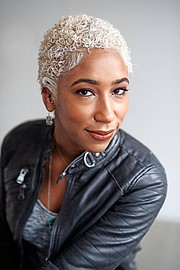 By ALICIA WALLACE
FOLLOWING the murder of a 30-year-old mother and her eight-year-old daughter on Monday morning, the conversation about domestic violence has started again. There is shock, sadness and frustration. We have questions that have been asked before and never seem to get answers. How are guns getting into the country? Why do so many disagreements end in violent death? Who could kill a child? Then there is the question far too many people ask: Well, what did she do for him to kill her?
When domestic violence ends in murder, the general public makes assumptions about the people involved. Narratives are quickly woven, usually based on misogyny rather than truth.
A woman was murdered by a man with whom she lived or had an intimate relationship and people want to know what she did. The fact that so many people are desperate to rationalise murder is an indication
…
Read More