Some of the world's leading scholars on China have called for a united international front in defence of university freedoms, amid claims of an increased Chinese threat to academic inquiry since the passing of Hong Kong's national security law.
Individual universities will be picked off unless there is a common agreement to resist Chinese state interference in academic research and teaching on China, a group of 100 academics including scholars in the US, UK, Australia and Germany say.
They highlight the threat posed by article 38 of the sweeping national security law, which states that the law is applicable to individuals who live outside the territory and individuals who do not come from there.
The law was imposed on Hong Kong by Beijing in June after more than a year of pro-democracy protests.
The academics say article 38 raises the unsettling prospect that students travelling through Hong Kong and China
…
Read More
Senate Judiciary Chairman Lindsey Graham (R-S.C.) warned of a "long, contentious week" of confirmation hearings for Judge Amy Coney Barrett to the Supreme Court, but pledged to try to deliver a fair process as Republicans aim to sprint President Trump's nominee to the court by election day.
"This is probably not about persuading each other unless something really dramatic happens," Graham said, addressing the senators in the hearing room and those watching remotely. "All the Republicans will vote yes and all the Democrats will vote no," he predicted.
Graham defended Republicans' decision to move the nomination so close to the November election following the death of Justice Ruth Bader Ginsburg. Graham previously promised twice that he would not fill a Supreme Court vacancy if it occurred in
…
Read More
KEY POINTS
At least 485 airplanes have been idled this year
Qatar Airways, posted an all-time high loss of $1.9 billion for fiscal 2020
IATA warned that the airline industry will plough through $77 billion in cash in the second half of this year
While more than 40 commercial airliners have already collapsed this year due to the COVID-19 pandemic lockdown, some aviation officials warn more bankruptcies are looming.
Concerned with fears of a second wave of COVID-19 infections around the world, the CEO of Qatar Airways said things will get grimmer for the airline industry.
"The worst is not behind [us]," Akbar Al Baker told CNBC. "There will soon be other bailouts in Europe, there will be other collapses around the world. Because of the second wave, I think it is … even more severe than in the first wave."
Data travel company Cirium said that not only have
…
Read More
Rough sleepers will die this winter without urgent government action as coronavirus and cold weather create a terrifying double threat, doctors and campaigners have warned.
Homeless people face a dilemma between staying outside or squeezing into crowded shelters where Covid hygiene will be limited, the Royal College of Physicians and Royal College of General Practitioners have told ministers.
Alongside charities including Crisis, Shelter and St Mungo's they want a repeat of the "everyone in" policy adopted in March and April, when 15,000 homeless people were given emergency accommodation, including in hotels, saving an estimated 266 people from death, according to one study.
Related: 'It's like giving people a treat, then taking it away' – the battle to stop another rise in rough sleeping
Prof Andrew Hayward, a member of the government's Sage advisory group and director of UCL's Institute of Epidemiology and
…
Read More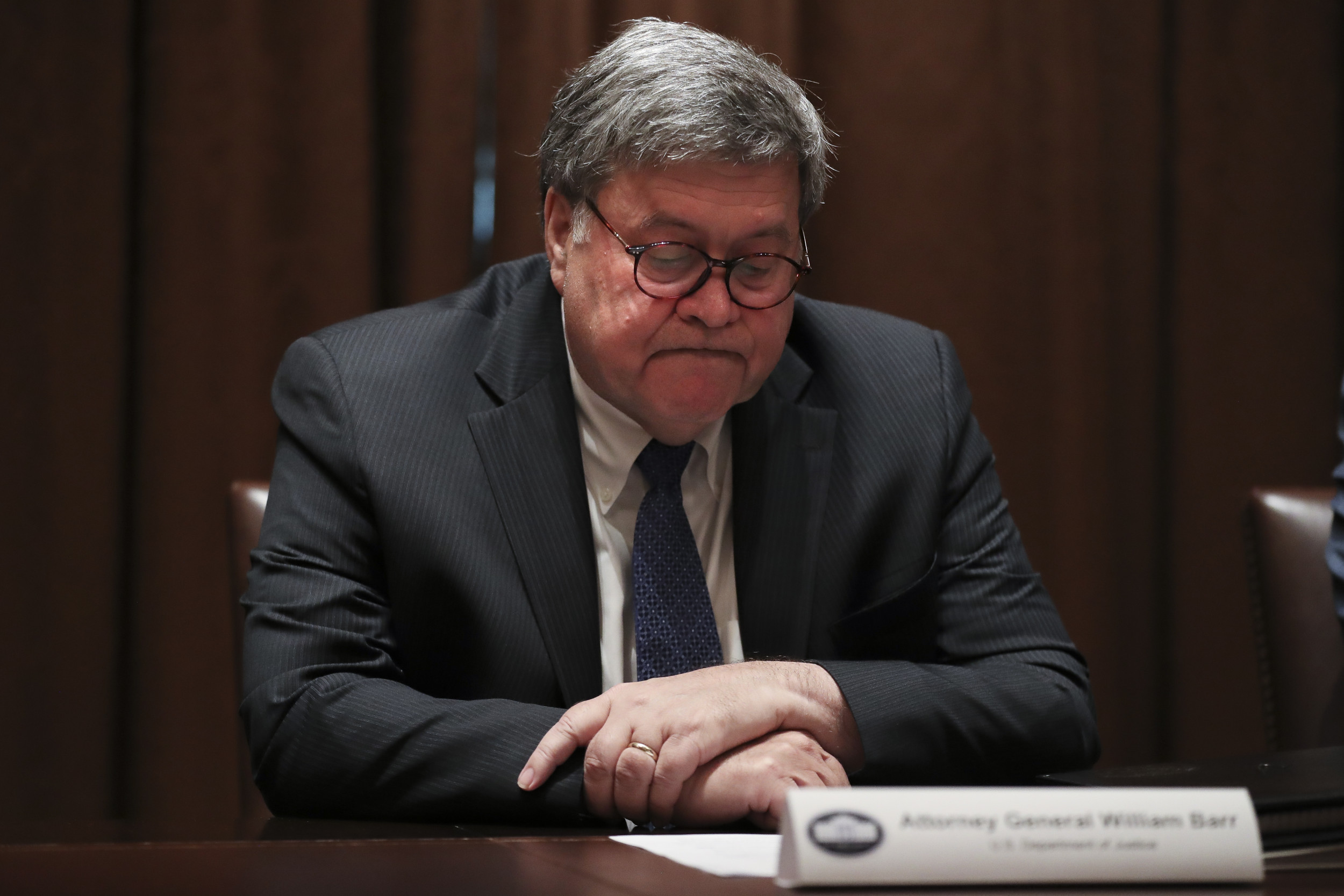 U.S. Attorney General William Barr could attempt to influence the outcome of the 2020 presidential election, according to allegations made in an open letter from 1,612 former members of the Department of Justice.
Barr has claimed that this year's election results could be tallied incorrectly because of the prevalence of mail-in ballots. In September, Barr said that the mail-in ballots could be highly susceptible to fraud. Barr has also said that foreign entities, such as the Russian government, could forge ballots and send them in which could cause election results to be unfairly unbalanced.
In the letter, the DOJ alumni cited a fear that Barr "intends to use the DOJ's vast law enforcement powers to undermine our most fundamental democratic value: free and fair elections. He has signalled this intention in myriad ways, from making false statements about the security of mail-in voting from foreign hackers to falsely suggesting that
…
Read More
Facebook is launching its "oversight board" in October, a pseudo-independent group that can review — and overrule — the company's decisions on difficult content moderation cases.
The Oversight Board has been described as a "Supreme Court" tasked with interpreting Facebook's complex content policies.
Julie Owono, an inaugural board member, told Business Insider she hopes the board can help resolve "significant questions" about Facebook's policies and help it focus on areas of the world it has neglected.
But internet law and tech policy experts worry that the board, though well-designed, allows Facebook to outsource criticism in controversial cases while letting it keep the power to make its own rules.
Visit Business Insider's homepage for more stories.
More than two years after Facebook CEO Mark Zuckerberg first floated the idea of
…
Read More
Go to top