From staff and news services
Published 12:41 p.m. CT Oct. 9, 2020 | Updated 12:43 p.m. CT Oct. 9, 2020
CLOSE

At a stop in Radcliffe, US Ag Secretary Sonny Perdue announced he is designating 18 counties as primary natural disaster areas making them eligible for loans.
Des Moines Register
A federal watchdog agency has concluded that U.S. Agriculture Secretary Sonny Perdue violated the law in advocating for the reelection of President Donald Trump during an August official visit to North Carolina.
The news came as Perdue was visiting Mason City and Ankeny on Thursday to make an announcement on new grants to promote the use of ethanol — a key issue for farmers in Iowa, a hotly contested state in the presidential race.
The Office of Special Counsel called on Perdue to reimburse the government for costs associated with his participation in the North Carolina event.
Former Iowa Lt.
…
Read More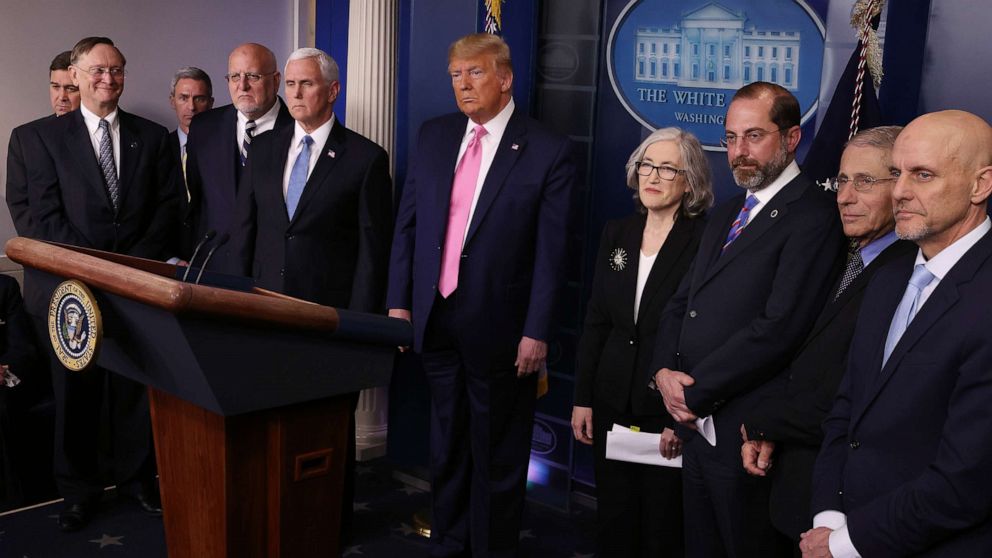 COVID-19 has taken the lives of more than 212,000 Americans.
In their letter, dated Thursday and obtained first by ABC News, Sens. Elizabeth Warren, D-Mass., Gary Peters, D-Mich., and Patty Murray, D-Wash., slammed the Trump administration for "repeatedly applying political pressure and imposing orders on career scientists that undermine the agencies' credibility and independence."
The Democrats urged the Government Accountability Office to "conduct an investigation to determine whether the CDC and FDA's scientific integrity and communications policies have been violated and whether those policies are being implemented as intended to assure scientific integrity throughout the agency."
…
Read More
That royalty relief was supposed to go to wells that would have otherwise shut down because of the sharp decline in oil prices. The idea was to make sure that normally profitable wells were not plugged permanently because of the health crisis. 
But the GAO, in a report released Tuesday, said the Trump administration failed to properly take the economic viability of wells into account when deciding which wells got relief — and probably ended up offering aid to oil producers that did not need it, shortchanging taxpayers in the process.
"This is exactly the time the government should be spending money," said Frank Rusco, the watchdog agency's director of natural resources and environment. "But we're about good government. And if you do it, do it in a smart way."
When oil prices plummeted this spring, the Trump administration offered a 60-day reprieve on royalty payments in more than 500
…
Read More
Members of the Banditos are recognized by skull and sombrero tattoos 
L.A. County's Inspector General's Office has produced a damning report into a 'gang-like' secret society of cops, known as the Banditos, who it claims are protected by a code of silence among officers including L.A. County Sheriff Alex Villanueva. 
The Inspector General's Office launched an investigation into the allegedly violent group amid claims they and other fractions of L.A. cops had operated like gang-sects for years, wielding their influence over co-workers and the public. 
It also came after the sheriff's department was told to pay $55million in settlements to people who had been victimized by the groups. 
Among claims in the various lawsuits was that the Banditos are 'a group of approximately 90 deputies who are inked with matching tattoos of a skeleton with a thick mustache, sombrero, pistol, and bandolier'.
In a report released on Tuesday, the Inspector
…
Read More