BEIRUT (Reuters) – Lebanese Christian politician Gebran Bassil criticised Sunni former prime minister Saad al-Hariri on Tuesday for putting himself forward to lead a government that would champion a French initiative to resolve the country's deep economic crisis.
Hariri has begun consultations with the president, parliamentary speaker and Lebanese political blocs about forming a government that would implement President Emmanuel Macron's roadmap for reforms and unlock international aid.
He has said his mission was to form a six-month government of technocrats to rapidly carry out the reform plan set out in Macron's initiative.
"We were not aware, and nobody informed us, that President Macron had appointed a high commissioner… to Lebanon, and made a prefect for us to oversee his initiative and the extent of its implementation," Bassil said in a speech to supporters.
"Whoever wants to head a government of technocrats has to be a technocrat himself," said Bassil,
…
Read More
By Yuddy Cahaya Budiman and Agustinus Beo Da Costa
JAKARTA (Reuters) – Wearing white Islamic garb and waving red and white Indonesian flags, more than 1,000 protesters from Islamic and student groups gathered in the world's most populous Muslim nation on Tuesday to show discontent over a divisive new jobs law.
Conservative Islamic groups are among the latest to join the volatile street demonstrations, during which police fired tear gas on Tuesday to try to break up crowds, as pressure mounts on the government to repeal a law they say undermines labor rights and environmental protections.
The country's largest Islamic organization, Nahdlatul Ulama, is among its opponents and says it favours conglomerates while "trampling" on the rights of working-class Indonesians.
Hamdan, a 53-year-old teacher who goes by one name, said he would keep protesting until the law was repealed.
"People can't go out, some people can't even eat and unemployment
…
Read More
By EILEEN NG, Associated Press
KUALA LUMPUR (AP) — Malaysian opposition leader Anwar Ibrahim met the nation's king Tuesday in a bid to form a new government after claiming he had secured a majority in Parliament.
Anwar said he would present the monarch with "strong and convincing" documentary evidence of the support he has from lawmakers, which would allow him to unseat Prime Minister Muhyiddin Yassin.
But he did not speak to reporters gathered at the gate after spending about an hour at the palace, and instead his party said he will hold a hold a news conference "regarding an important announcement post-audience with His Majesty."
Muhyiddin, who took power in March after securing enough support in Parliament to unseat Anwar's reformist alliance, has dismissed Anwar's claim to a majority. Muhyiddin currently boasts a slim two-seat majority and has been grappling to maintain support amid infighting in his coalition.
…
Read More
BANGKOK (Reuters) – The Thai government said on Monday it was not concerned about a student-led demonstration on Wednesday as protest leaders sought to escalate their push to demand a new constitution and oust Prime Minister Prayuth Chan-ocha.
During three months of protests, anti-government activists have also broken a taboo by calling for reforms of the powerful monarchy of King Maha Vajiralongkorn, who is "enthroned in a position of revered worship" according to the constitution.
Protesters, who drew tens of thousands of people to a demonstration last month, said they planned to gather on Wednesday at Bangkok's Democracy Monument before moving to Government House and would camp there overnight.
Deputy Prime Minister Prawit Wongsuwan told reporters that he did not expect huge turnout.
"We're prepared and not worried," he said. "I think we can handle it."
The protest leaders, organising under the new banner of the People's Movement, said their
…
Read More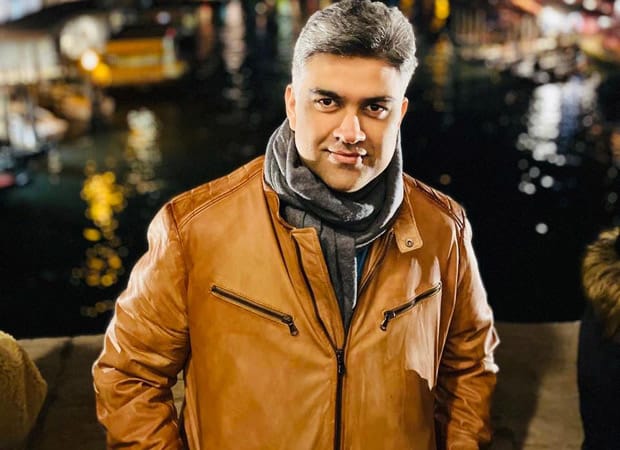 With his critically acclaimed superhit Hichki, Siddharth P. Malhotra has established himself as a film-maker who has a distinct voice in Bollywood. The director is celebrating his birthday with his parents today and he spoke to us on his career milestone moments. Read on…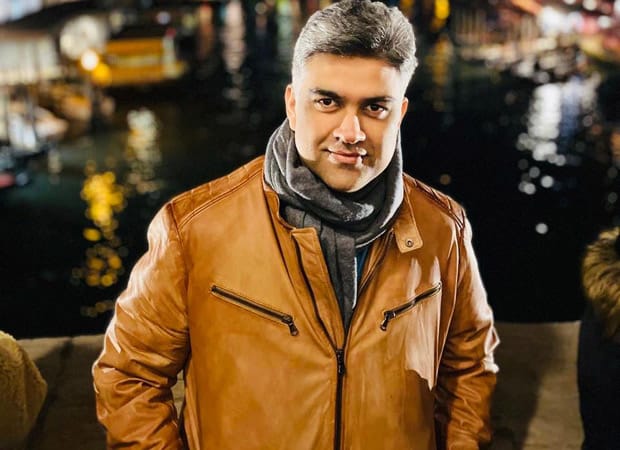 What has been your career milestone moments and how does Hichki fit into those moments particularly?
My career milestone moments, I think I started with TV. My TV milestones, I created some kind of pathbreaking TV which I am still known for, Sanjivani or Dil Mil Gaye or Ek Haazaron main Meri Behna Hai or Ek Hasina Thi, Dil Dosti Dance these were shows which created a new niche and are still remembered including the new ones which I've created now, so I did a comical take on Naagin called the Ichhapyaari Naagin, so I think career milestones moments, I got to work with
…
Read More
However, this reliance on (and success of) his Brexit persona, as opposed to his previous incarnation as the liberal-conservative Mayor of London, means that combative, confrontational style of politics is a must in the DNA of any government he leads.
Observers fear that taking this flavor of politics from the campaign trail to government might make central government too thinly stretched and chaotic for handling the dovetailed crises of a pandemic and Brexit.
CNN reached out to Downing Street but a spokesperson declined to comment on the record.
Constant source of controversy
There is an immediate concern that the government's single-mindedness on Brexit has in itself hampered its handling of the pandemic. "This government doesn't want to be seen to need the EU in any sense, which, in my view, resulted in its choice not to participate in joint procurement schemes at the start of the pandemic," says Menon. Earlier
…
Read More
NEW YORK—As COVID-19 continues to devastate communities around the world, the Open Society Foundations today announced $70 million in global investments, focused on providing immediate relief for vulnerable communities and pushing back against government encroachment on political freedoms.
The new commitment supports work by an array of local partners in Africa, Asia, Eurasia, Latin America and the Caribbean, and the Middle East and North Africa. This follows on an initial emergency funding package of $130 million announced in April, bringing the total Open Society investment to combat COVID-19 around the world to $200 million.
Open Society's funding will include support to organizations helping those hit hardest by the pandemic, including refugees, domestic and care workers, and others left behind by inadequate government responses. The support will also strengthen humanitarian responses in countries from El Salvador to Myanmar, support credible reporting on the crisis by independent media in local languages, and
…
Read More
By Fathin Ungku, Gayatri Suroyo and Bernadette Christina
JAKARTA/SINGAPORE (Reuters) – Environmentalists in Indonesia are calling for the reversal of a controversial law aimed at job creation because it is seen favouring business interests at the expense of the environment and labour.
Indonesia, the world's biggest producer of palm oil and nickel ore for electric vehicle batteries, has forests bigger than any outside the Amazon and Congo, and environmentalists say the country's abundant natural reserves could be exploited under the new law.
The reforms are contained in a so-called "omnibus" bill of changes in more than 70 laws, which allowed parliament to vote in a single swoop and pass the measure on Monday.
Thousands of people took to the streets of cities across Indonesia over the past three days, part of protests and national strikes against the law.
The government says the law is needed to improve the investment climate
…
Read More
HONG KONG (Reuters) – Relatives of some of the 12 Hong Kong activists arrested by Chinese authorities at sea more than six weeks ago as they tried to flee by boat to Taiwan have accused the Hong Kong government of lying over the circumstances surrounding their capture.
The 12, who are accused of crimes tied to anti-government protests in Hong Kong last year, are being held in the southern Chinese city of Shenzhen after mainland authorities intercepted their boat and accused them of illegal border crossing.
China's foreign ministry has called them "separatists".
The families said they had obtained the flight path of a Hong Kong government plane showing it was surveilling the boat the 12 were in, which led them to suspect local authorities helped Chinese officials.
They did not say how they obtained the data.
"Explain whether the police have deployed fixed-wing aircraft for aerial surveillance; give a
…
Read More
PODGORICA (Reuters) – Montenegro's president nominated Zdravko Krivokapic, the leader of a pro-Serb opposition alliance backed by the powerful Serbian Orthodox Church, to form a government on Thursday, ending three decades of socialist rule.
For the Future of Montenegro and its allies from the centre-right alliance Peace is Our Nation, and a group led by the green URA party, jointly secured a slim majority of 41 deputies in the 81-seat parliament in an election on Aug. 30. They subsequently agreed to form a cabinet.
After meeting the leaders of the proposed coalition, President Milo Djukanovic said he would forward Krivokapic's name to parliament.
Djukanovic, who faces reelection in 2023, said the new government would maintain reforms and investments in the tiny Adriatic republic of only 620,000, a NATO member and a candidate to join the European Union.
"This proves the maturity of our society … Montenegro is recognised as a
…
Read More
Go to top